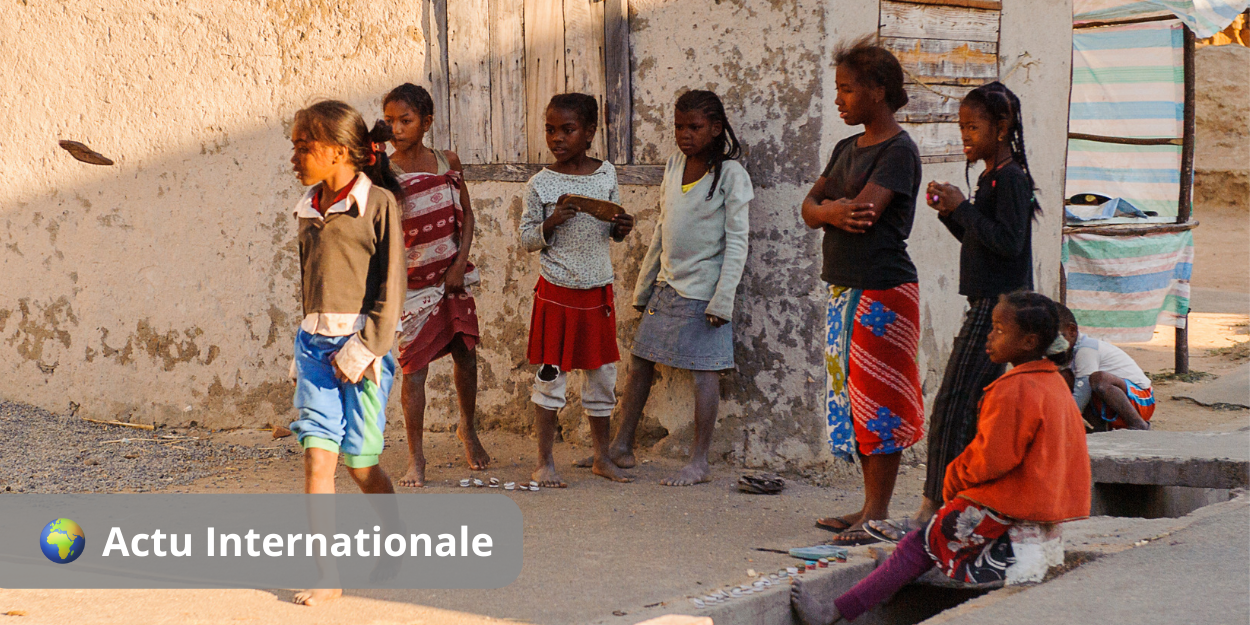 ---
UN humanitarians alerted Thursday to the situation in Madagascar. According to a report by the organization, more than 2 million people living in the southern and southeastern regions of the island are in a situation of high food insecurity and 250 in an emergency situation.
In a report published Thursday, the UN reveals that despite a "fragile improvement in the food security situation of the population, pockets of vulnerability and malnutrition persist" in the southern and southeastern regions of Madagascar.
According to the document, in these areas 2,23 million people are classified as highly acute food insecure, which represents 36% of the population analyzed. The report states that approximately 252 people are in an emergency situation while 000 million are "in crisis phase".
Experts nevertheless believe that the situation should improve in "all the districts of the Great South" between April and July 2023, thanks to the arrival of the harvests of the main agricultural season. However, a deterioration in household food security is expected in the following period, between August and October 2023.
If this deterioration is not expected to reach current levels, humanitarians expect that "creeping inflation" as well as "low production" due to climatic shocks will impact the food security of the inhabitants of the Great South of Madagascar.
Among the other challenges faced by the Malagasy population in this region, they also point to the increase in "water-related diseases".
Already last December, the United Nations System in Madagascar evoked "a major challenge" and warned of the great distress of the population "because of the food crisis in the South" of the island.
The organization had launched an appeal for international mobilization to raise the funds needed "to implement immediate actions to save lives, restore livelihoods and strengthen the resilience of communities affected by drought".
Melanie Boukorras
On the same subject read also:
"I see a people who want to fight but there are so many problems": Father Pedro's cry for Madagascar
Image credit: Shutterstock / Anton_Ivanov