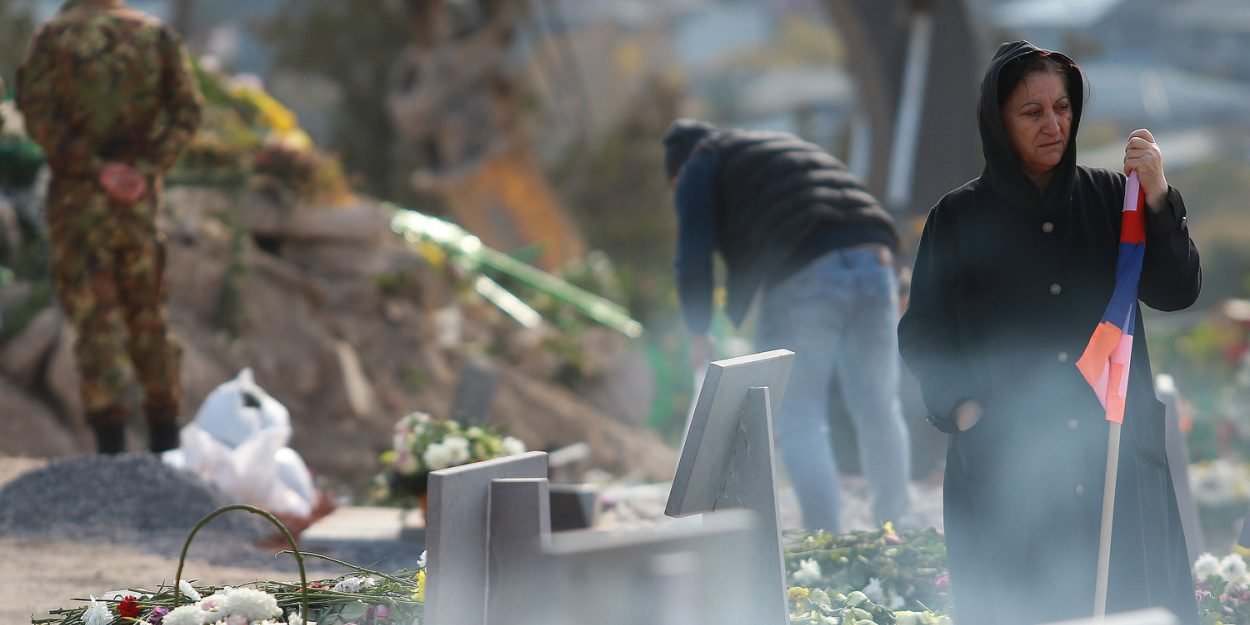 ---
Armenian Prime Minister Nikol Pashinian on Thursday accused Azerbaijan of having committed "unspeakable atrocities" a week after heavy fighting between the two rival countries, citing in particular the mutilation of bodies.
"There is evidence of cases of torture, mutilation of soldiers captured or already dead, extrajudicial killings and ill-treatment of prisoners of war, as well as degrading treatment of the body," said the Prime Minister before the UN General Assembly taking place this week in New York.
He said that "the body of a female soldier had been mutilated and taken on video by Azerbaijani soldiers".
Present in the room, Azerbaijani Foreign Minister Djeyhoun Bairamov, who is to address the assembly this weekend, listened impassively.
Turnkey deadly clashes, killing nearly 300, erupted on September 13 on the border between the two countries, which mutually blame each other for the most violent fighting since the war in 2020. Calm has returned in recent days, but the situation remains tense between the rival ex-Soviet republics.
The Armenian Prime Minister also accused Baku of bombing civilian infrastructure, forcing the displacement of more than 7.600 people, in violation of "Armenia's sovereignty and territorial integrity".
The Editorial Board (with AFP)
Image credit: Shutterstock / Gevorg Ghazaryan / Yerevan, Armenia - November 22, 2020, War dead soldiers are buried in Armenia.