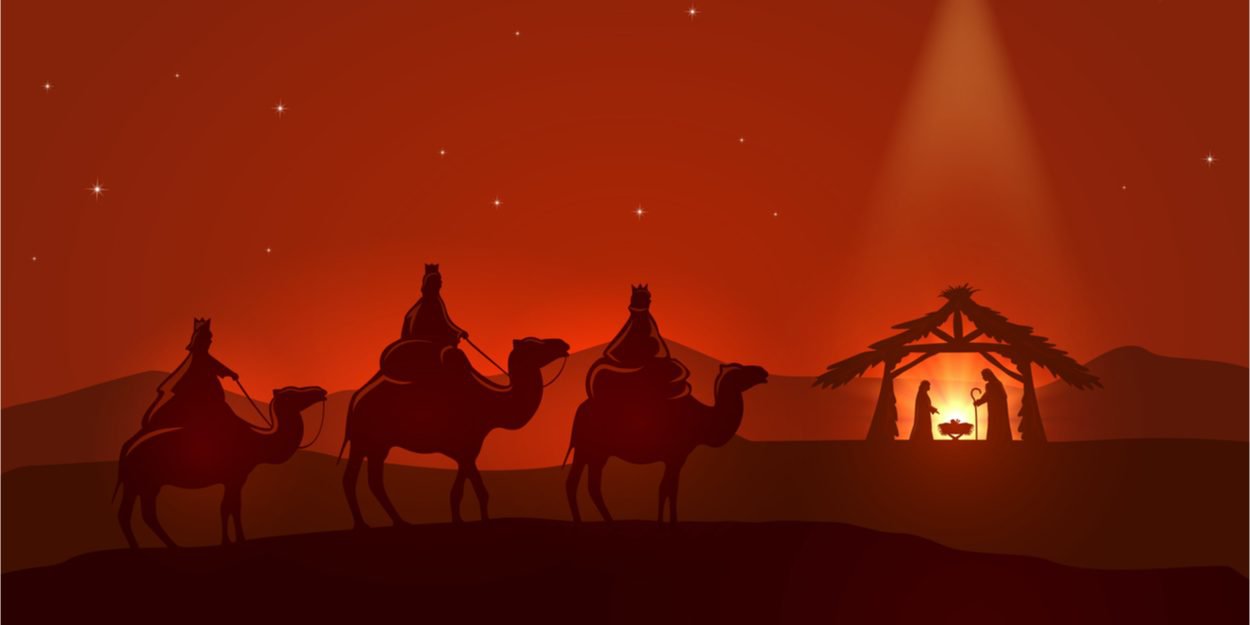 ---
Whether by tradition or by belief, we all know that at Christmas we celebrate the birth of Jesus. But have we ever pondered the meaning of the names of Jesus?
At the birth of a child, we give it one, two or even three names that we have selected for various reasons. Some theologians have counted those of Jesus: more than 700! Each has meaning and helps us discover a side of God. Let us take a few examples.
Jesus
Jesus is simply a variation of the name Joshua, that mighty and courageous leader in the history of the people of Israel. Jesus is our Joshua. He is our protector, but he is also our Savior, as the angel told Joseph: "She shall bring forth a son, and you shall call his name Jesus; it is he who will save his people from their sins "(Mat. 1:21).
A signe
For centuries, prophecies heralded the coming of Jesus, and that some would believe in him and follow him, while others would reject him. Simeon himself predicted it as he held the baby Jesus in his arms:
"Behold, this child is destined to become a sign which will cause contradiction" (Luke 2:24). Shortly before his crucifixion, Jesus will answer Pilate: "I was born and came into the world to bear witness to the truth. Pilate chooses to reject the truth, and today everyone still has the choice of whether or not to believe in Jesus, the "Token."
Prince of life
When the apostle Peter addresses the crowd, he exclaims: "You killed the Prince of life, whom God raised from the dead; we are witnesses "(Acts 3, 15). Prince of life: here is a remarkable title! It is to be contrasted with that of Barabbas, the assassin who was released in place of Jesus. One gives life while the other takes it away. Jesus said: "I have come that my sheep may have life, and life in abundance" (Jn. 10,10). "He who has the Son has life; he who does not have the Son of God does not have life" (I Jn. 5:42).
Our peace
The angels sang "Peace on earth", but our world is in turmoil. We live each moment of trial, disappointment, and suffering of all kinds. Yet we know that "Christ is our peace" (Eph. 2:14) and we find great comfort in it. Let us remember what Jesus said to the disciples before his crucifixion: "I leave you in peace, I give you my peace. Therefore do not be troubled and have no fear in your heart "(Jn. 14:27).
Let's not hesitate to take a few minutes to meditate on other names of Jesus:
The good shepherd (Jn. 10, 11); I am (Jn 8:58); Jesus of Nazareth (Acts 22, 8); The Just (Acts 7, 52); The Liberator (Rom. 11:26); The Beloved of God (Mat. 12:18); The Head of faith (Heb. 12, 2); Emmanuel (Mat. 1, 23); Son of the Most High (Luke 1, 32).
Find more articles on spiritual, the magazine that brings together Christian women from the French-speaking world.
Article originally published in December 2021.