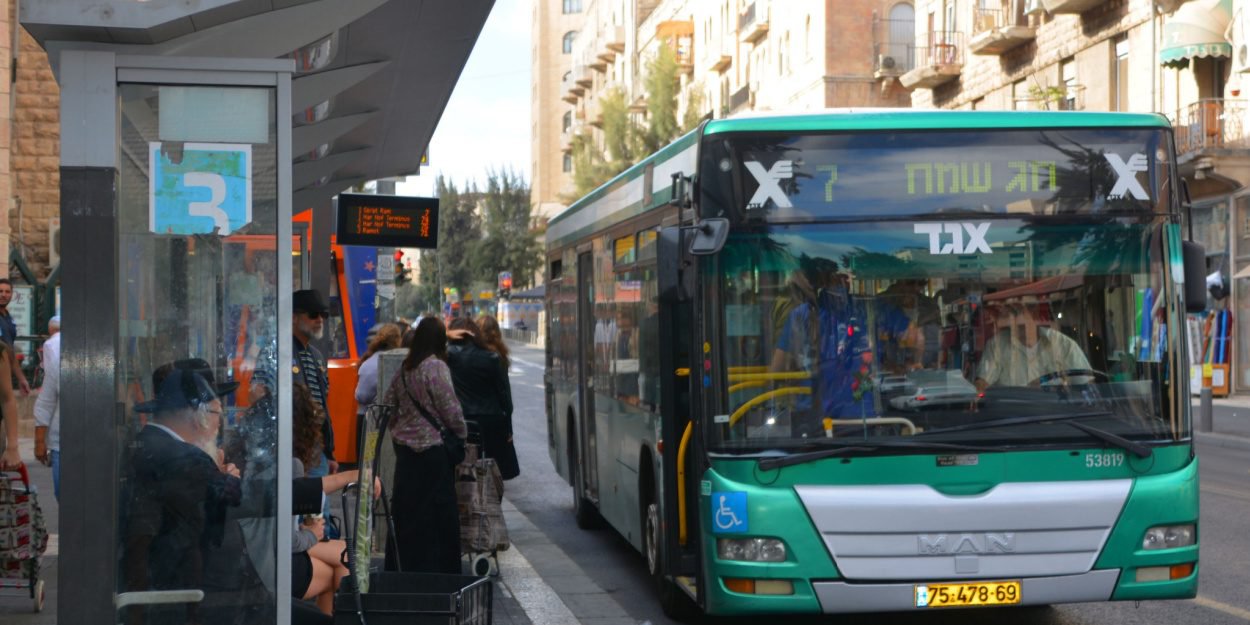 ---
Two Jerusalem bus stops were targeted by bomb "attacks". The police suspect a "combined attack".
This morning, Jerusalem was the target of two bomb "attacks" in bus stations, which left at least one dead and around XNUMX injured. "Different explosive charges were placed in the two places. We suspect it was a combined attack," Israel Police said in a statement.
At least one person has been killed and 14 injured in two separate explosions targeting bus stops in Jerusalem, security and medical officials say, with Israel's public security minister calling them "attacks"https://t.co/vJoslDDiKE pic.twitter.com/tv5V5rWmWs

- AFP News Agency (@AFP) November 23st
A first explosion at a bus stop outside Jerusalem injured 12, four seriously, and a second at another station demolished a bus and injured three, according to rescue workers.
An AFP photographer present at the scene of the first explosion said the blast pierced a metal fence behind the bus stop, with an electric scooter and a hat lying on the ground. He adds that once the police and emergency services were on the scene, another explosion was heard a short distance away.
If the Israeli police speak of "a combined attack, the Israeli Embassy in France deplores on its Twitter account two "terrorist attacks", with "a certain number of teenagers" among the victims.
Horrible morning in Jerusalem.

1 person murdered and 18 injured in 2 separate terrorist attacks in which two bombs exploded at two bus stops.

Among the injured were a number of teenagers.

Our thoughts go out to the families of the victims. pic.twitter.com/91AhMbASea

— Israeli Embassy in France (@IsraelenFrance) November 23st
"Terror is never justified," said EU Ambassador to Israel Dimiter Tzantchev.
"Horrified by the terrorist attacks in Jerusalem which killed one person and left many injured, some of them in critical and serious conditions. I extend my deepest condolences to the families of the victims and wish a speedy recovery to all those injured. Terror is never justified. »
In a press release, the Palestinian Islamist movement Hamas, in power in the Gaza Strip, welcomed these attacks, without however claiming responsibility for them. He considers them as "the price of the crimes and aggressions" of Israel "against our people".
Israeli Prime Minister Yair Lapid is due to hold an emergency meeting with the heads of the security services at midday at the Israeli army headquarters in Tel Aviv. Without claiming responsibility for the attacks in Jerusalem, the Palestinian Islamist movement Hamas, in power in the Gaza Strip, "welcomed" them, considering them in a statement as "the price of crimes and aggressions" by Israel "against our people". .
Earlier on Wednesday, the Israeli army said the remains of an 18-year-old Israeli civilian who died Tuesday of a "serious road accident" in the occupied West Bank had been "removed" from a hospital in Jenin, a stronghold factions in the northern West Bank, where he was pronounced dead. The kidnapping was not immediately claimed, but local sources told AFP that Palestinian fighters in a nearby refugee camp were now in possession of the body. The abductions of Israelis, dead or alive, have already been used in the past as bargaining chips by armed groups in order to demand the release of prisoners or the return of the bodies of Palestinians killed in clashes and kept by Israel.
MC (with AFP)
Image credit: Shutterstock/Meunierd