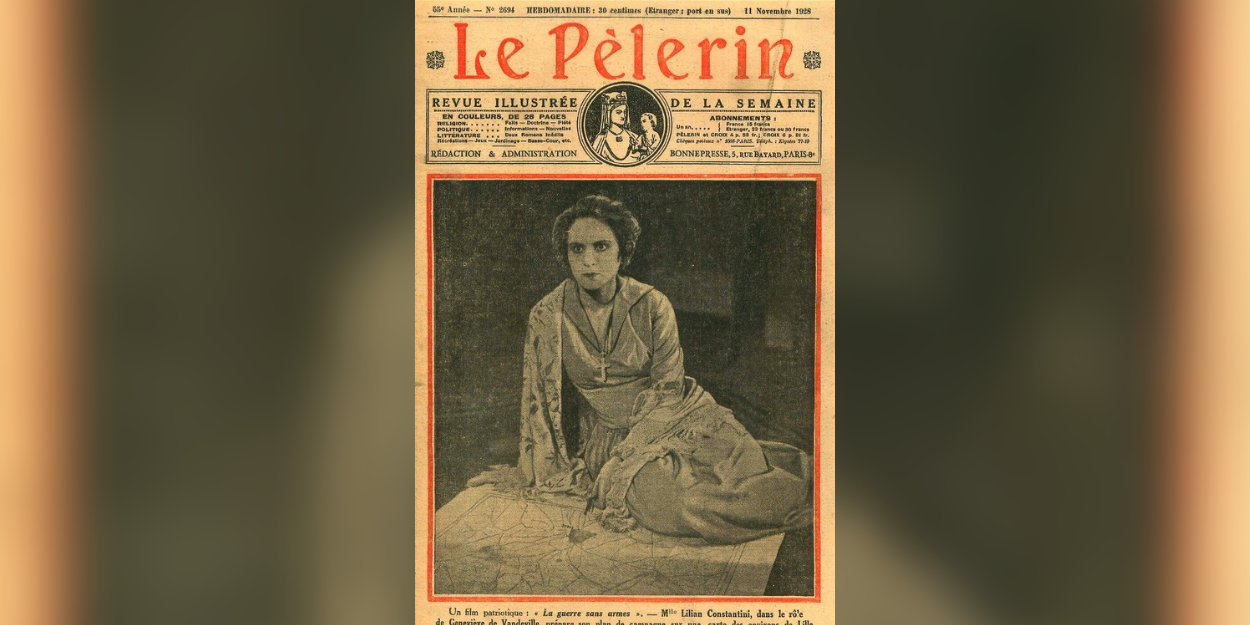 ---
The oldest weekly in France, "Le Pèlerin" celebrates its 150th candle, confident in its role as a "link newspaper" despite the collapse of Catholic practice and the paper press, with the ambition of saving the steeples of Hexagon.
Anniversary requires, the founding title of the Bayard group (La Croix, Notre Temps, etc.) publishes Thursday a special issue plunging into its archives "since the first issue of July 12, 1873", of which "the first spark was not journalistic ", recalls its editorial director, Samuel Lieven, to AFP.
Created by the Augustins of the Assumption, a Catholic congregation that still owns Bayard, Le Pèlerin was originally designed as a "practical" newsletter to accompany the boom in pilgrimages to Lourdes and La Salette, favored among other things "by the explosion of the railroad".
It was in 1877 that it was refounded "on the basis of a weekly, a magazine which was to expand and diversify", until "become the big Catholic family news magazine", a kind of "Paris Match Catholic of rural France which will peak at 650.000 copies in the years 1960-1970".
With nearly 100.000 subscribers (-9% between 2021 and 2022, according to the Alliance for Press and Media Figures), the title, which employs around forty journalists, continues to claim its Christian identity without "putting priests on all the pages" nor to subscribe to a "political and identity Catholicism".
Far from the spirit of "reconquest" of its anti-republic, anti-Masonry and anti-Semitic beginnings, Le Pèlerin "has evolved with its history", argues Mr. Lieven.
In particular, he favored "the dissemination of the Second Vatican Council (1962-1965)", which opened the church to the modern world and to diversity.
Themes such as the environment, heritage and solidarity rub shoulders with the TV pages and the "properly spiritual sections" at the end of the newspaper.
On questions that are always sensitive for the Catholic community, such as abortion, "we are not in the condemnation a priori of choices which above all concern people's privacy (...) Readers want us to shed light on these choice and, afterwards, each one is sent back to his freedom in his conscience". They have also "evolved enormously" on issues related to marriage for all, which "ten years ago was not a natural evolution for a large part" of them, according to Mr Lieven.
"appetite for meaning"
Evidenced by this recent story on a "couple of homosexuals involved in the Church who managed in extremis to have their union blessed by a priest", an article which "did not lead to an outcry".
First title of the Christian press ahead of the daily "La Croix" (83.000 copies per day in 2022) and the weekly group Le Monde "La Vie" (62.000 per week), "more to the left and city dweller", Le Pèlerin must its longevity to an "extremely loyal readership (average age of 70) which hardly ever unsubscribes after three to four years".
And "it is not because people no longer go to mass that there is no longer any appetite for meaning, for spirituality", believes Samuel Lieven. Letters from readers, videoconference meetings, newsletters ... the newspaper therefore relies on "the link with readers, its deep DNA".
Its website, which will charge for its content at the start of the school year to promote the recruitment of subscribers, will remain on its "essentially community dynamic around walking and heritage".
Le Pèlerin will also publish a barometer on Thursday aimed at "measuring the attachment of the French to their local heritage", the culmination of the competition "I love my steeple".
To this operation sponsored by Stéphane Bern is added a "lobbying action", carried out at the beginning of June by the Senate, intended to promote the sharing of the use of churches, "maintained at great expense to be most often closed", in order to that they become again "places of life".
"This already exists in several places, where there are associative activities, a reception of pilgrims or migrants, revision rooms or a school of carillonneur", explains Mr. Lieven.
"A kind of elevator referral" from the Pilgrim, which has "developed a lot by offering subscriptions at the exit of churches".
The Editorial Board (with AFP)
Image credit: Creative Commons / Creazilla