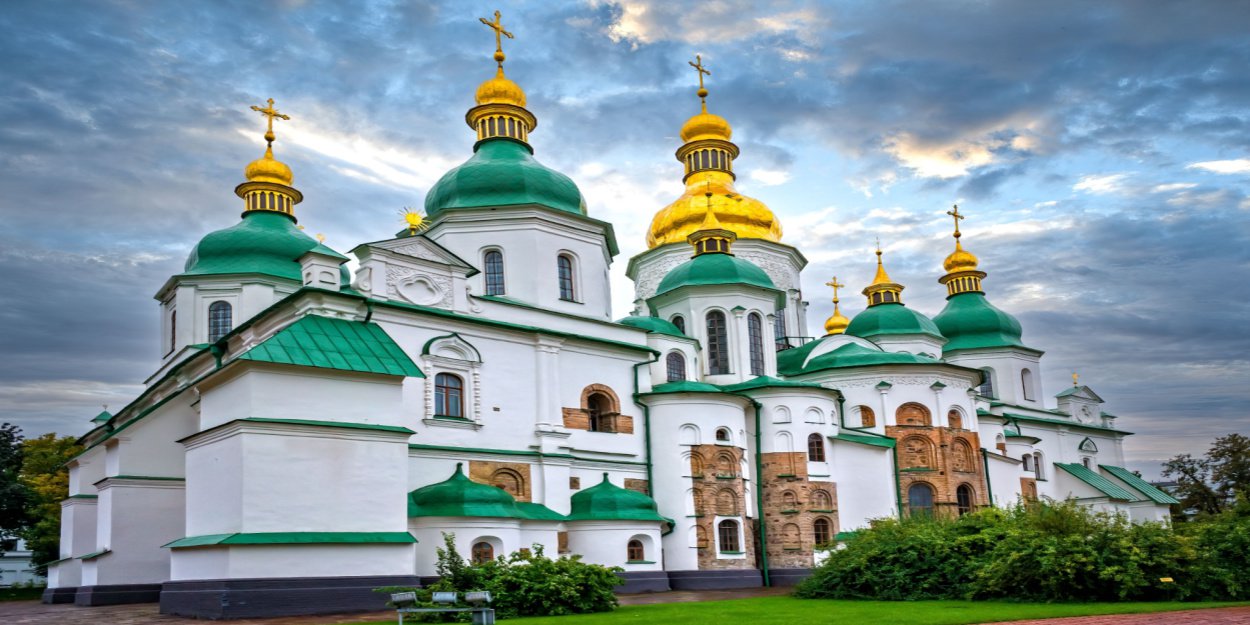 ---
Last Friday, the UNESCO World Heritage Committee decided to list a cathedral and monastic buildings located in Kyiv, on its List of World Heritage in Danger.
The Saint Sophia Cathedral as well as all the monastic buildings and Kyiv-Pechersk Lavra, now become places to be protected. They were in fact included on UNESCO's list of world heritage in danger on Friday.
🔴FLASH NEWS!

New listing on the List of #World Heritage in danger: Kyiv: Saint Sophia Cathedral and ensemble of monastic buildings and Kyiv-Pechersk Lavra, # Ukraine 🇺🇦.

➡️ https://t.co/AmUvOtRhlo # 45WHC pic.twitter.com/JX9SRO6ssc

- UNESCO in French (@UNESCO_fr) September 15, 2023
They are added to the 55 properties registered on the list of world heritage in danger 2 of which are already in Ukraine, the historic center of Odesa and that of Lviv.
In one press release, UNESCO justifies its choice by citing the "threats of destruction linked to the Russian offensive" which weighs on Ukraine and particularly on Kiyv.
"The optimal conditions are no longer met to fully guarantee the protection of the universal and exceptional value of the property, threatened by potential danger due to war."
Now on this list, the Ukrainian capital could request financial and technical aid from UNESCO to "implement new emergency measures on site".
The two buildings are exceptional monuments of cultural heritage from the Middle Ages and the beginning of the modern period. The Saint Sophia Cathedral "symbolizes the 'new Constantinople', capital of the Christian principality created in the 988th century in a region evangelized after the baptism of Saint Vladimir in XNUMX". While according to UNESCO, the "spiritual and intellectual influence of the lavra (monastic building editor's note) of Kyiv-Pechersk contributed greatly to the spread of Orthodox faith and thought on the European continent in the XNUMXth, XNUMXth and XNUMXth centuries" .
Melanie Boukorras
Image credit: Shutterstock / Jo Crebbin