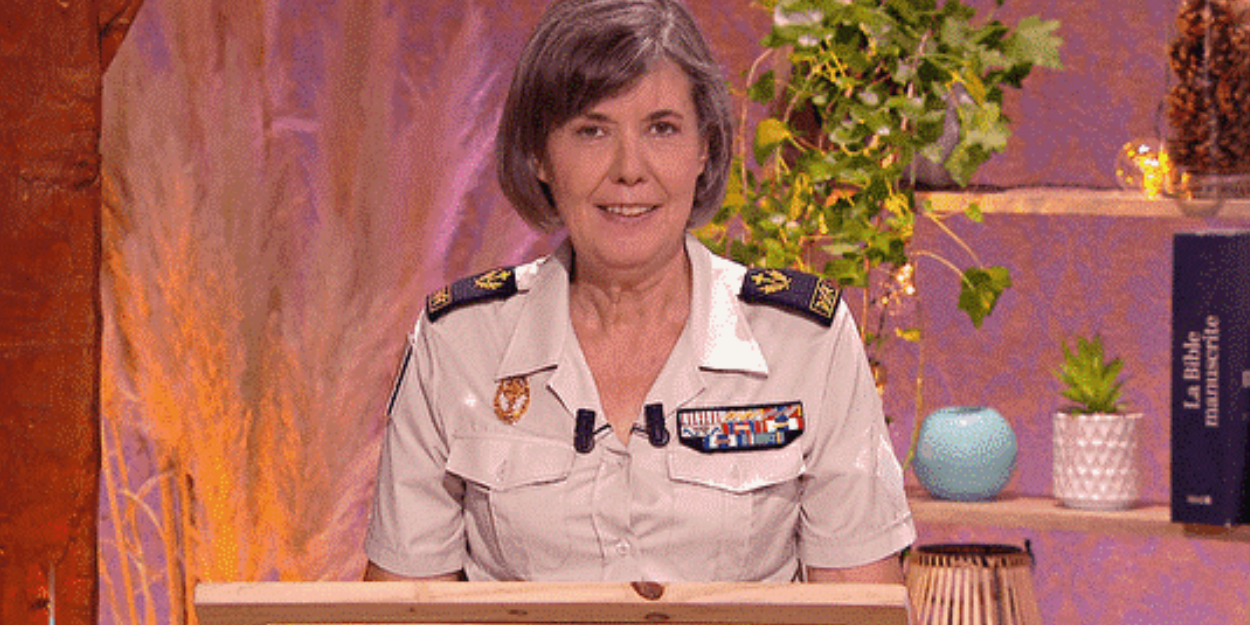 ---
Far from riots and mobs, crowds and sales, from the A6, the A10, far from the noise, a handful of chaplains invite you to lay down arms and tears, for a moment of peace at the foot of the cross.
"Blessed are the peacemakers, for they will be called children of God!" Matthew 5:9
This text is taken from one of the most famous passages in the Bible, the Sermon on the Mount, a speech delivered by Jesus and transcribed in the Gospel of Matthew. Each sentence of this passage, which I invite you to read again as it is so good, begins with "Happy is he who".
Jesus gives them the keys to access happiness. Not happiness Gucci, Prada, biceps, Power and Ambition, obviously. Jesus invites to lasting happiness. For all time. Once, twice, three times…
"Happy is he who" or "those who" comes up ten times in the text.
The pedagogy of repetition leaves no room for ambiguity. If the reader does not understand, it is because he is deaf or cannot read.
In a few words, Jesus points the way to happiness. And, as good news never comes alone: ​​it couldn't be simpler to access it: you have to start from below, from all the way down.
For 2000 years, Jesus has therefore addressed the men and women of today. And its slogan is indestructible, the test of time, better than Audemars Piguet and Jaeger-LeCoultre combined:
"Happiness that lasts forever."
What do you say?
Said like that, I know, it sounds ironic.
But, let's be serious: do you realize that? Du-ra-ble: the grail, the Mecca of the fight against global warming and the porosity of booklet A.
Who doesn't want "sustainable" today?
A sustainable printer, a sustainable world, sustainable cars, sustainable development, sustainable socks… Whether you are green or biscotti, for many, sustainability, which is never far from survivability, is the ultimate goal to achieve. Last standing man. Clint Eastwood, Rambo, MacGyver and Tyler Rake are in a boat on the Lake of Galilee… Jesus says…. What do you think happened?
When you turn off BFM and Netflix, the laws of physics and the thread of our lives quickly come knocking at the door: it's good, and it's noble to fight. It is even, often, what makes the honor of the man. But whatever we do, our world is doomed to wear and tear.
Plants, objects, remote controls, money, our bodies, relationships, our lives, even our happiness, everything wears out here, whether we like it or not. Cheeks sag, memories fade, cliffs crumble, pebbles rolled by the waves of time become sand then slip through fingers.
Wanting to take too many biceps on the Lake of Galilee, the boat will end up sinking, like Peter. Jesus tells us that it is the weak who are happy. He doesn't want us to be weak, but he lets weakness cover and roll these pebbles of our lives because he knows the heart of man. He knows that as long as an ounce of vanity remains, a root of pride, then we will row in vain.
"Happy are the poor in spirit", "the afflicted", "those who are meek", "those who hunger and thirst for righteousness", "those who have compassion for others", "those who are pure in heart", "craftsmen 1 Don't worry: I too had to check the syllables in the dictionary. of peace", "those who are persecuted because they act as God asks", "happy if men insult you because you believe in me", says Jesus.
In the introduction to the sermon, Nathalie, military chaplain, sets the tone:
"Peace is the end of all military action."
Of course ! It's obvious now. Who wants peace more than someone who has lived through war?
Blessed are those who know they have nothing, for they will receive everything they need and more.
At the end of the service, this magnificent prayer, of which here is an extract:
"I asked for strength, in order to be able to accomplish my task; I received weakness, in order to learn to obey. […] I received nothing of what I asked for, but all that I hoped for. Almost despite myself, the prayer of my heart has been answered. I am blessed."
It is said to have been written by a soldier during the Civil War. From the top of my one meter eighty, I do not see further than where my gaze carries, all my neurons, all my cunning, all my intelligence, all my malice, all my skills, all my knowledge, all my sciences, all my allies, all my armies do not dominate much of Your universe.
I know my land, but I want to expect your Kingdom, as a child opens its eyes to the world, for the first time.
A program directed by Elkana Randrianaivo and produced by france.tv studio for France Télévisions
Christopher Zimmerlin, Protestant presence