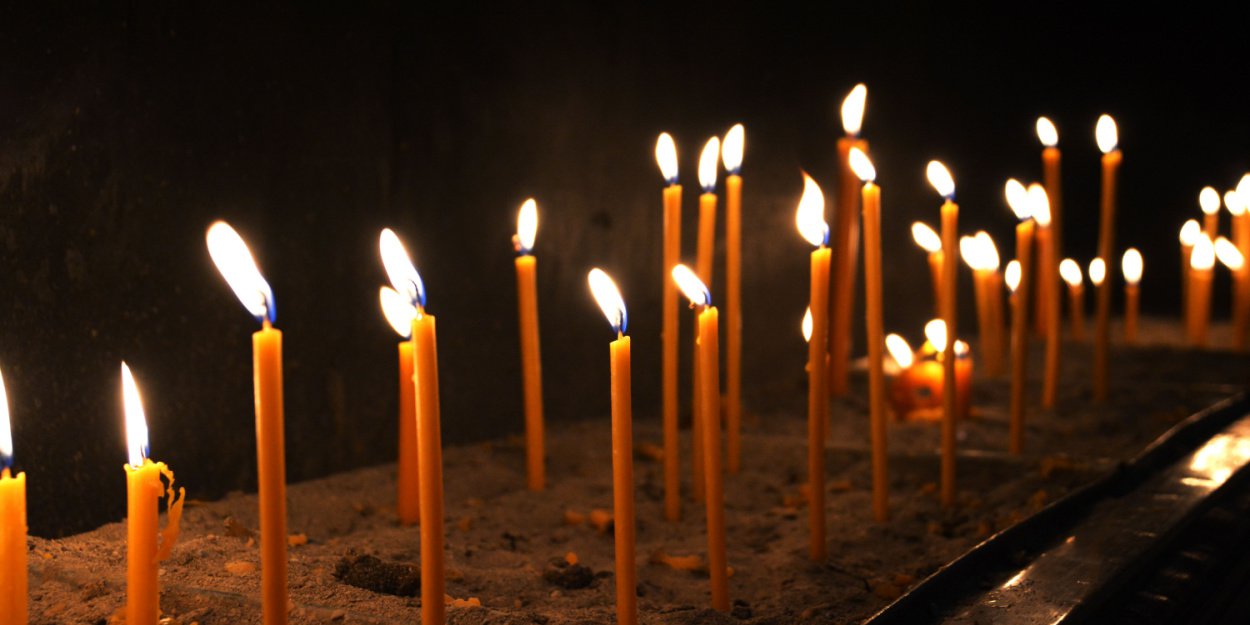 ---
[Update: 115 deaths]
Under the gray marble arches of a church in Qaraqosh, several dozen faithful attended a mass on Thursday in memory of the victims of the deadly fire that mourned a wedding in northern Iraq.
The Iraqi Prime Minister, Mohamed Chia al-Soudani, arrived Thursday morning in the province of Nineveh, where Qaraqosh is located, to go to the bedside of "the injured and the families of the victims", according to a press release.
The fire which ravaged a village hall in this locality, also known as Hamdaniyah, on Tuesday evening left around a hundred dead and 150 injured, according to a still provisional report. Some 900 guests were in the building, according to the Interior Ministry.
Portraits of the victims - men, women and children of all ages - were lined up Thursday morning in the Syriac Catholic church of al-Tahira, at the foot of the stairs leading to the heart.
Inside the building, which received a historic visit from Pope Francis in March 2021, emotion could be seen in the eyes of the faithful, some of whom had difficulty holding back their tears, according to an AFP journalist.
Leaving mass, Najiba Youhana, 55, recited the names of missing loved ones in a sad voice.
"I don't know what to say, it's a pain in our hearts, a tragedy that will never be forgotten," she said. "There is anger and sadness that is indescribable and unparalleled."
In Iraq, safety standards are poorly respected, whether in the construction or transport sector. The country, with its infrastructure ravaged by decades of conflict, mismanagement and corruption, is regularly the scene of fires or fatal domestic accidents.
Testimonies agree that the fire in the Qaraqosh village hall spread with astonishing speed.
In addition to an insufficient number of emergency exits, Civil Defense denounced the use on the site of prefabricated panels that were "highly flammable and contravened safety standards", which immediately caught fire on contact with "fireworks". indoor, projecting tall showers of sparks.
Ransacked by the jihadists of the Islamic State group in 2014, Qaraqosh has since been slowly rebuilt and 26.000 Christians have returned to live there, half of its original population.
Writing (with AFP)
Image credit: Shutterstock / flordigitalartist