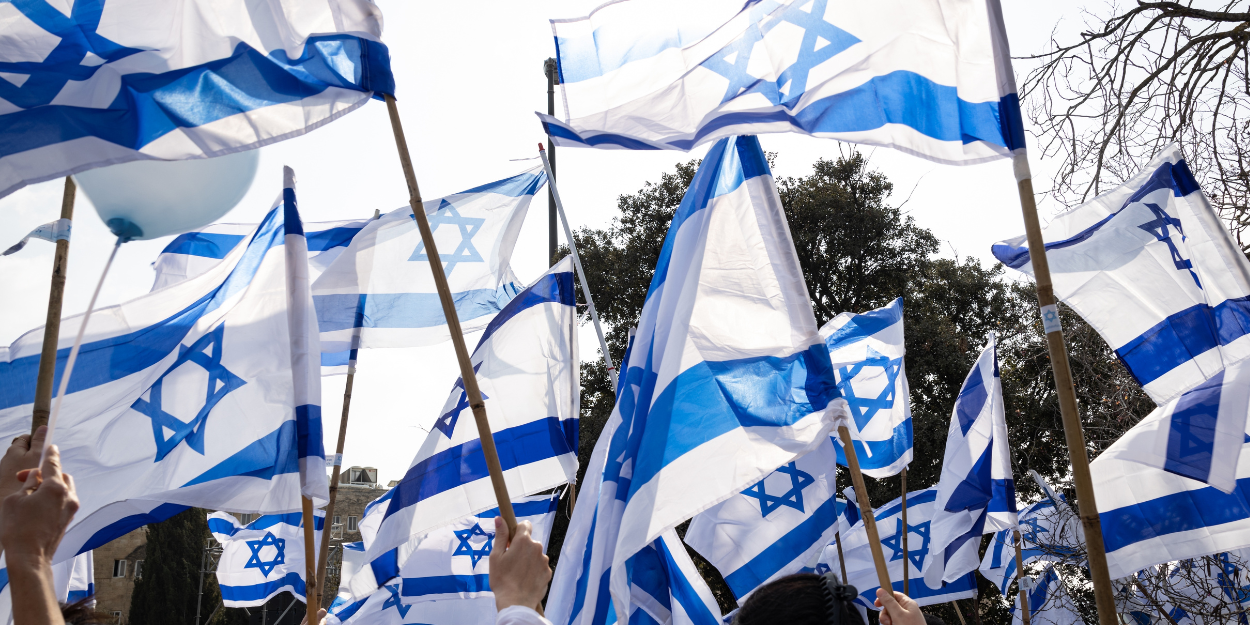 ---
Thousands of people began to gather in the American capital on Tuesday in support of Israel, at war with Hamas since the bloody attack by the Palestinian Islamist movement.
The Jewish organizations behind the event taking place on the National Mall in Washington, a large esplanade stretching from the Capitol to the Lincoln Memorial, expect tens of thousands of people to come, according to several media. Americans.
A strong security system was put in place, with snow plows and military vehicles blocking the streets, the erection of barriers and a systematic search of participants' bags, noted AFP journalists on site.
"We support Israel of course... For me, we are doing exactly what we need to do," said Sergei Kravchick, 64, who has Israeli citizenship and lives on Long Island, New York.
The rally aims to demand the release of the 240 people taken hostage during the Hamas attack on Israel on October 7, and also to combat anti-Semitism and express American support for Israel, according to the Jewish Federation of Greater Washington, one of the organizing associations.
"I pray for peace but a peace obtained through victory so that this cycle of violence stops," explains Mark Moore, who says he supports Israel because "they celebrate life" unlike the Hamas forces which he accuses of " celebrate death.
"We pray for the innocent people on both sides," adds the forty-year-old, Christian pastor in Chicago.
Signs with slogans "Let's wipe out Hamas", Israeli flags and T-shirts with the inscription "Take them home", in reference to the hostages, were visible in the crowd.
Israeli President Isaac Herzog is to make a video address, hostage families are also expected to speak, as are American elected officials such as the Republican Speaker of the House of Representatives, Mike Johnson, and the Democratic majority leader of the Senate. , Chuck Schumer.
This gathering takes place after numerous demonstrations across the country in recent weeks demanding "a ceasefire" in Gaza, pounded by Israeli retaliatory bombings, and castigating the American policy of support for Israel.
In Israel, at least 1.200 people have been killed according to the authorities since the start of the conflict, the majority of them civilians massacred on the day of the attack by the Palestinian Islamist movement on Israeli territory.
In response, Israel declared that it wanted to "annihilate" Hamas, relentlessly shelling the Gaza Strip, a besieged territory where 2,4 million Palestinians are crowded together. According to Hamas, more than 11.000 people, mainly civilians, have been killed there since October 7.
Writing (with AFP)
Image credit: Shutterstock / Noa Ratinsky (protest on February 20, 2023 in Jerusalem)