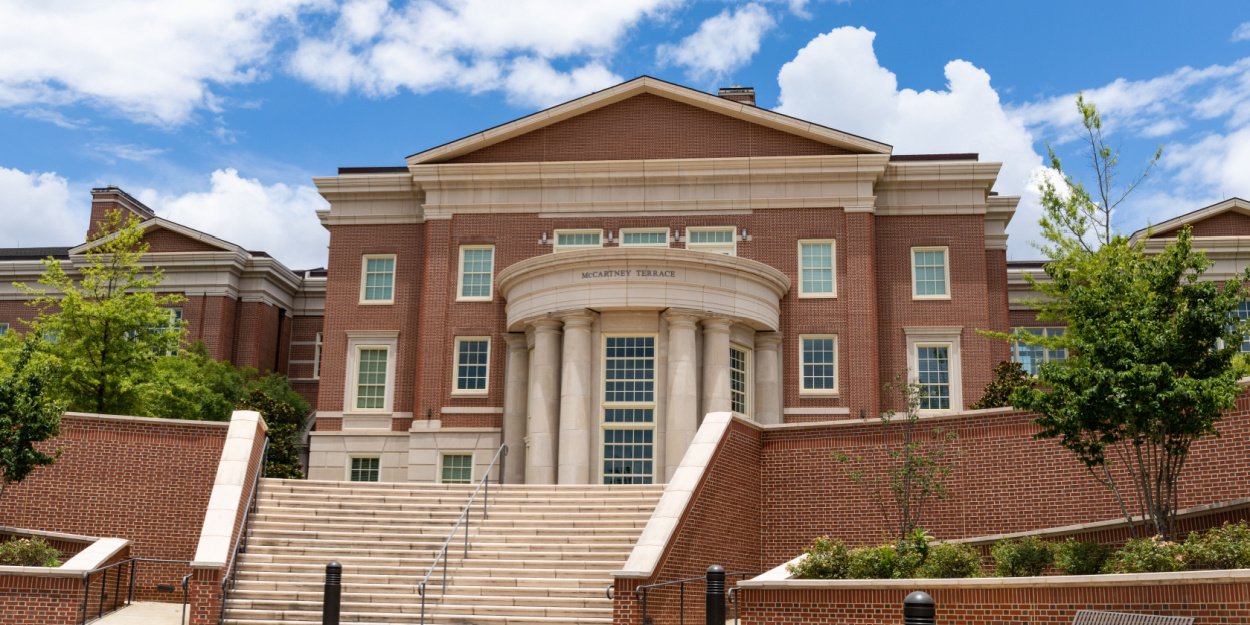 ---
Auburn University, a public university located in Alabama, received a letter from an atheist group denouncing the participation of two University employees in a religious celebration that took place on campus. The group says their participation in this rally "violates the U.S. Constitution."
The Freedom From Religion Foundation (FFRF), an atheist advocacy group that advocates for a strict separation of church and state, sent a letter to the president of Auburn University in Alabama to denounce the participation of two sports coaches, therefore employees of the University, in a religious celebration for students on campus.
The group recalls that the university is a public institution and believes that it is "inappropriate and unconstitutional for university employees to use their university position to organize, promote or participate in a religious worship event".
In its letter, the FFRF denounces the participation of head football coach Hugh Freeze and head baseball coach Butch Thompson in baptisms. They were notably present on September 12 at the event "Auburn Unit", a Christian celebration which led hundreds of young people to be baptized.
First @UniteAuburn baptisms to teach @AuburnMBB. Thank you Scott Shepherd and coach @3strikes_AU for having me. Humbled. #believe #WarEagle pic.twitter.com/MNC50HLdOI

— Jeremy Napier (@WarEaglePastor) September 15, 2023
The head football coach himself had baptized one of his players.
GOD is moving in Auburn!!!

Students, athletes, and whoever are giving their lives to Jesus and getting baptized at the Red Barn🙌🏾🔥 pic.twitter.com/XfRN23aquE

— AUBURN SUPERFAN #2 (@MichaelFloyd_AU) September 13, 2023
The Christian Post recalls that Hugh Freeze, when he was coach of the University of Mississippi in 2017, already testified to his Christian faith on his Twitter account. The organization then put pressure on his university to ban him from displaying his faith.
FFRF attorney Christopher Line says the presence of these coaches at these religious celebrations on campus is a "constitutional violation." He specifies that "the government cannot under any circumstances show favoritism towards religion". The Freedom From Religion Foundation further believes that these events create a hostile environment for atheist students.
In response to the case, the university's attorney, Tyson Langhofer of Alliance Defending Freedom, said the public university must be the locus of religious freedom.
"Public universities are supposed to be the marketplace of ideas and have an obligation to protect and promote free speech and the free exercise of religion."
According to him, all members of the University, students and employees alike, have the right to engage in religious activities on campus in a private capacity. He adds that the FFRF's desire to silence religious students sends them a clear message: "You are not welcome here."
Since the beginning of the year, a series of awakenings have taken place in American universities. The first spiritual awakening occurred in theAsbury University in Kentucky. For more than 100 hours, thousands of people of all ages flocked to join this exceptional time of prayer. A movement which then spread throughout the month of February in several Universities ; Lee, Virginia, Samford, Alabama, Shawnee, Oklahoma, and Cedarville, Ohio. And more recently, thousands of students fromAuburn University in Alabama, participated in a "Night of Worship" on September 12. Two hundred students were baptized in Red Barn Lake 1km from the University.
Melanie Boukorras
Image credit: Shutterstock / NatalieSchorr