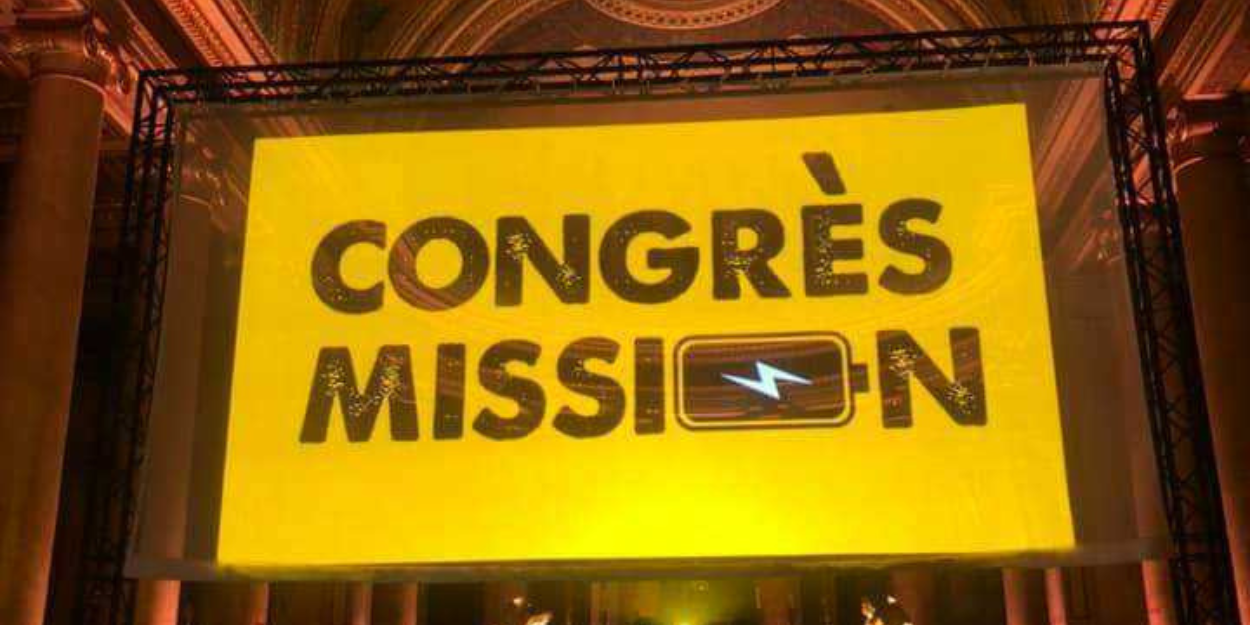 ---
The Mission Congress will be held in Paris from September 30 to October 2 in several locations in the capital. On this occasion, thousands of Christians, mostly Catholics, will come together to reflect on concrete ways to share the Gospel message.
Started in 2015, the Congress Mission is an annual event designed as a laboratory to reflect on concrete actions to put in place to make the Lord known to as many people as possible. For his 8e edition, which will take place from September 30 to October 2, the event is returning to the capital after an edition in 9 French cities in 2021.
More than 6000 Catholics and Christians in their great diversity, from all over France, are expected to share and discuss their experiences of evangelization. A hundred organizations and associations will also be present.
This year, the chosen theme is taken from Matthew 4:17: "The Kingdom of God has come near". A verse that invites participants to experience the closeness of the Kingdom and the need to share it by questioning all the ways of doing so in 2022. For this, the delegates will be able to participate in numerous round tables and reflections that will pose questions such as:
What place for planet Earth in the Kingdom of God? Do other believers need Christ? Can we do virtual evangelism in an embodied religion? How to evangelize without preaching?...
In addition, the Mission Congress will propose an "evangelical banquet", a "friendship" meal which will take place on Saturday evening in the Place Saint-Sulpice with more than 500 people. It will be an opportunity for a practical missionary experience, since the delegates will be led to invite strangers to take part. This banquet is about living, in a concrete way, a parable of the Kingdom of God and experiencing the Gospel.
See this post on Instagram
For the first time, the Congress will be able to be experienced as a family, with a very special program planned for children from 3 years old. Several shows will also be on the program, with for example the artist Prénom Marlène or the Petits Chanteurs à la Croix de Bois.
Expression of Catholic vitality in France, this event reminds us that there is indeed a missionary spirit in our country!
Camille Westphal Perrier