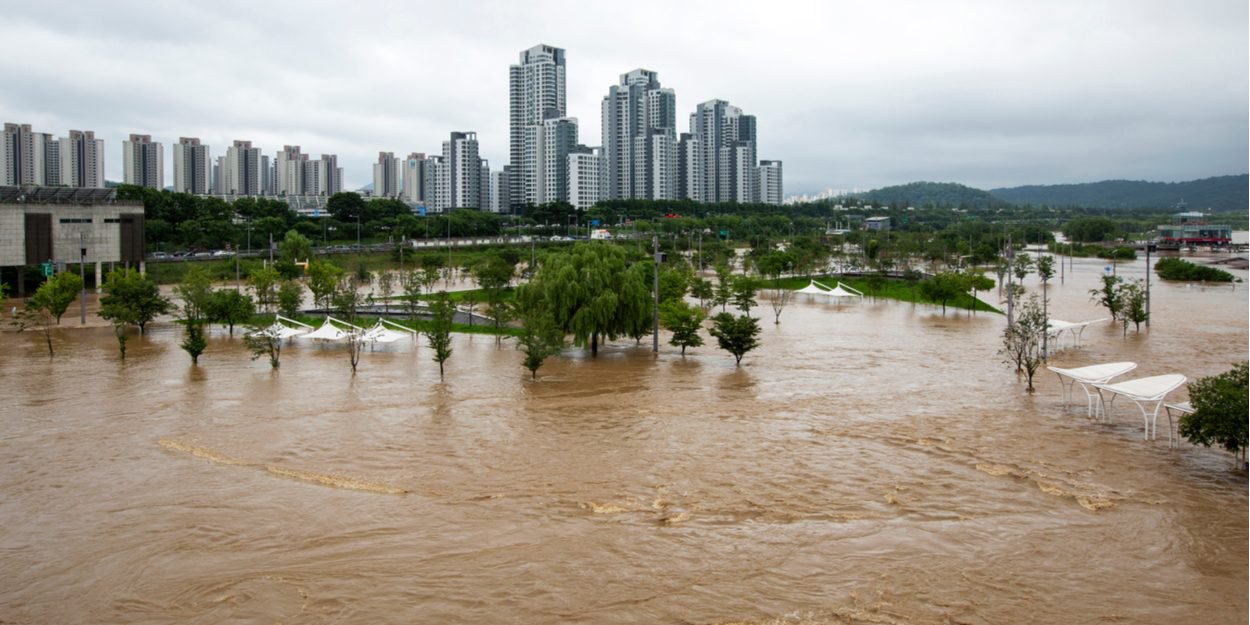 ---
"At least seven people have died in the Seoul metropolitan area, while seven others are missing, due to heavy rain at 7:30 a.m. this morning"
Torrential rains have hit the city of Seoul, South Korea's capital, where major roads and subway stations are under water. They caused severe flooding on Monday, leaving at least seven people dead and seven others missing, officials said on Tuesday.
"At least seven people have died in the Seoul metropolitan area, while seven others are missing, due to heavy rain at 7:30 a.m. this morning," an official with the Seoul Interior Ministry told AFP.
On social media, netizens are sharing dramatic footage that reveals flooded streets, overflowing subway stations and half-submerged cars in the upscale Gangnam district.
실시간 강남역이라고 엄마가 보내줬는데..이게 맞아? pic.twitter.com/GLZii92whA

— 체스 (@zero_freza4) August 8
According to Seoul's Yonhap news agency, the downpour that began Monday is the heaviest rain in South Korea for 80 years. Parts of Seoul, surrounding Gyeonggi Province and the port city of Incheon recorded rains of more than 100 millimeters per hour Monday evening, according to Yonhap News Agency, with rainfall per hour in the Dongjak district of the capital topping 141,5mm at one point, the heaviest downpour since 1942.
강남역 미쳤다 서울 비 폭우 와서 천둥번개 심하니까 건물들 불이 번쩍거리다 한번에 다 꺼짐. 나머지 건물들도 정전되면 깜깜할텐데. 빨리집에가세요. 밍기적 거릴수록 손해임 pic.twitter.com/yL7ha4Ba6t

— 하트누름X (@cheongmeong_ob1) August 8
According to reports from Yonhap on Tuesday, South Korea remains very unsettled on Tuesday, with many roads and tunnels closed for security reasons.
MC
Image Credit: Shutterstock.com / Stock for you / Han River flooding at Banpo Han River Park against high-rise buildings, Seoul, August 6, 2020