6000 teenagers and young people will be gathered for the name of God, ECHO 2023 will take place next May at the Zénith d'Auvergne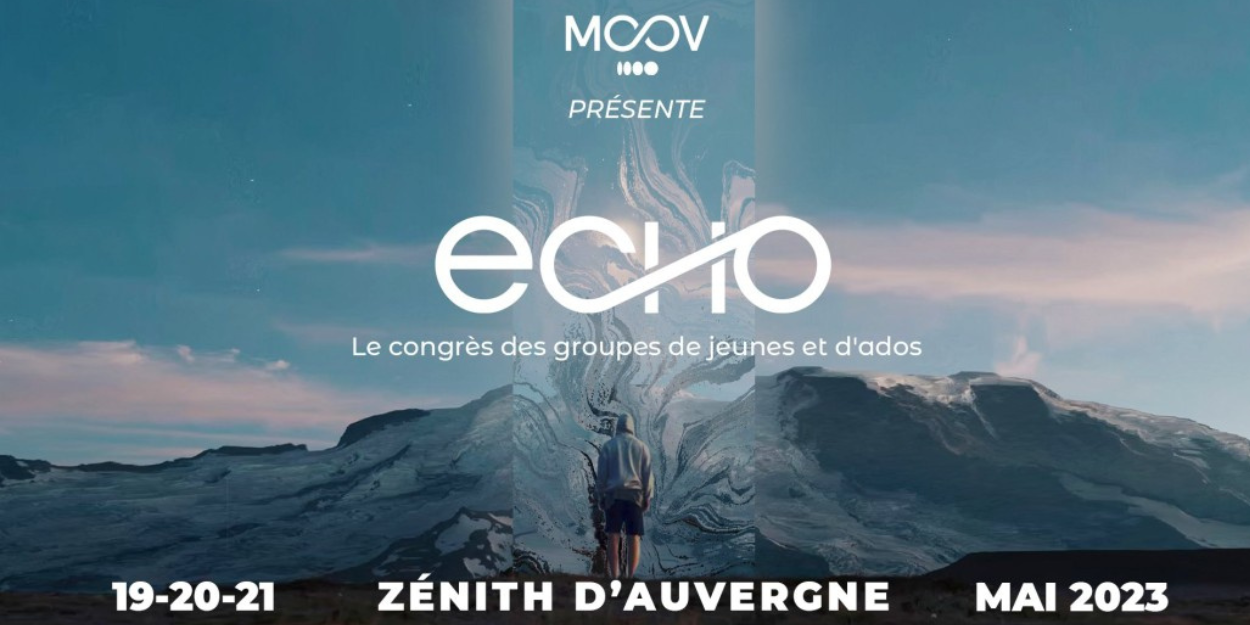 ---
The ECHO 2023 congress, organized by the organization MOOV 025, will take place from May 19 to 21, 2023, at the Zénith d'Auvergne. Plenaries, workshops, praise and prayer area, sports challenges, catering area, concerts, shows and exhibitor area are scheduled for this triennial congress which plans to bring together 6000 teenagers and young people from all over France.
The MOOV 025 organization will organize ECHO 2023, the congress of groups of teenagers (12 to 17 years old) and young people (18 years old and +), from May 19 to 21, 2023.
5000 participants have already registered, the organization expects 6 teenagers and young people in this event which will take place at the Zénith d'Auvergne.
MOOV 025 is an organization whose aim is to develop, promote and encourage cultural, artistic, sporting and social actions in favor of children, adolescents, young people and their leaders, in compliance with the highest levels of ethics.
Since 2006, the ECHO congress, formerly DNJ, has brought together thousands of young people who thirst for God in their lives and in this world. This year, the organization, which is also a member of the ADD and the CNEF, invites French teenagers and young people to share these moments and discover the actions of evangelical Christians in France for the new generation!
"Because we believe that God wants to speak with power and depth to each participant, so that we become the ECHO of his voice."
In this edition, a program is planned with highlights for young people (workshops, celebrations, discovery of many Christian exhibitors) and for teenagers (special teen activities, dedicated meetings) but also, for everyone with shows, concerts, a space of praise and prayer, sports challenges, exhibitors...
The worship group Youth Fr, whose mission is to bring the good news of Jesus through songs; Sébastien Corn, the pastor and leader of the group Impact and MLK Music will be among the speakers. This will also be the case forItial, a recognized Spanish youth pastor with an intense ministry in many countries or even Emmanuelle, a teenage pastor who serves God in Saint-tienne.
You can reach over 6000 teens and young people and book your place by clicking here. For more details, you can contact: [email protected] or call 07 49 51 25 75.
Salma El Monser