59 migrants die in the Mediterranean: "The victims belong to everyone and we feel that they are ours"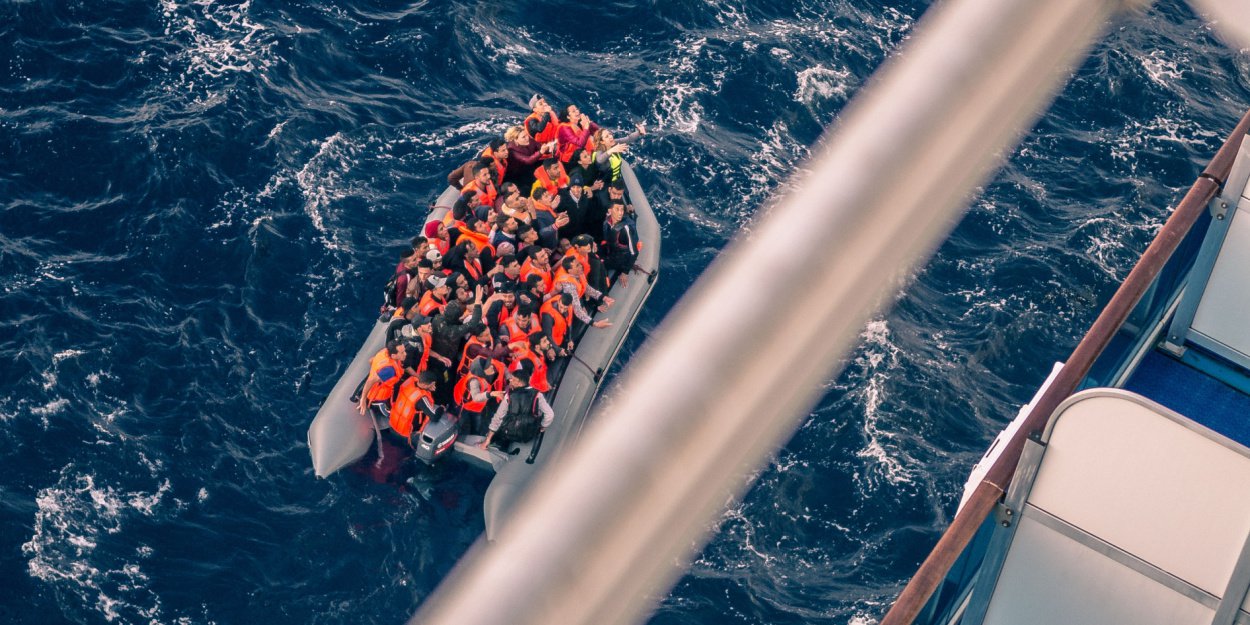 ---
The sinking of a boat in the Mediterranean causes the death of nearly 60 people off the coast of Calabria.
Sunday, at dawn, at least 59 migrants perished in the Mediterranean, off the Italian coast in Calabria. Among them, an infant and many children. On board the boat were 120 migrants, according to the Italian coast guard, more than 200, according to firefighters. The boat crashed on the rocks a few meters from the coast. On the beach, debris was found over a hundred meters.
On Twitter, Ursula von der Leyen, President of the European Commission, said she was "deeply saddened by the terrible shipwreck off the coast of Calabria".
"The resulting loss of life of innocent migrants is a tragedy. Together, we must redouble our efforts on the Migration & Asylum Pact and on the Central Mediterranean Action Plan."
Matteo Zuppi, archbishop of Bologna and president of the Italian Episcopal Conference, deplores the fact that the Mediterranean has become a "cemetery".
"Deep sadness and acute pain cross the country for the umpteenth shipwreck that has taken place on our shores. The victims belong to everyone and we feel that they are ours. [...] This umpteenth tragedy, for its dramatic nature, reminds us that the issue of migrants and refugees must be tackled with responsibility and humanity. We cannot repeat the words we have wasted on tragic events like this, which have made the Mediterranean a great cemetery in twenty years. We need choices and policies, national and European, with a new determination and with the awareness that not doing them allows the repetition of similar situations."
This sinking occurs a few days after the adoption of a decree by the Italian authorities, which, according to Médecins Sans Frontières (MSF), "hinders rescue efforts at sea and will lead to more deaths". Among the rules, civilian rescue ships will have to go to port immediately after each rescue. The organization specifies that the ports of disembarkation can be 4 days away from navigation. This goes, for MSF, "against the captain's obligation to provide immediate assistance to people in distress".
"The decree obviously targets search and rescue NGOs", explains the organization, before specifying, "but it will be the people in distress when crossing the central Mediterranean who will suffer the consequences".
MC
Image credit: Shutterstock/ Gene Isenko