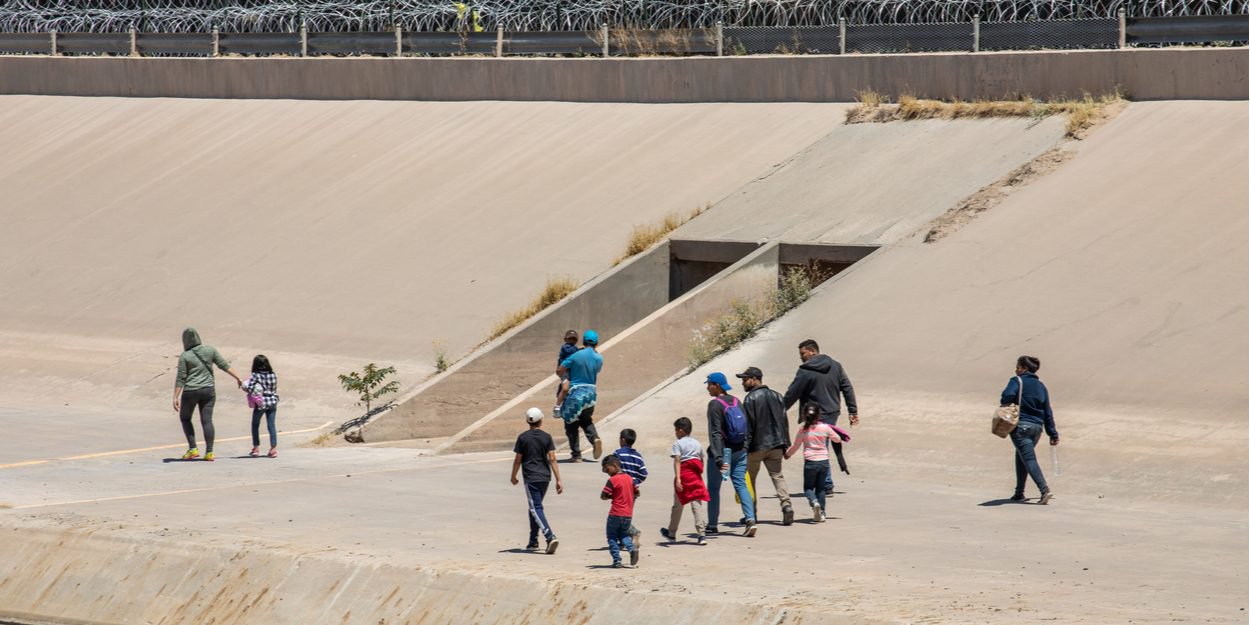 ---
More than 50 migrants, from Mexico or Central America, died in an overheated truck in Texas, a tragedy attributed Tuesday by President Joe Biden to "smugglers" motivated solely by the lure of profit. Pope Francis denounces a tragedy and shares his "pain".
The grisly discovery dates back to Monday night, when a San Antonio city worker heard a call for help near a road where he was working, and cracked open the truck's back door.
The emergency services had first taken out 46 corpses and sixteen "conscious" people, including four minors, who were transferred to nearby hospitals. After a day marked by temperatures close to 40 degrees, they suffered from hyperthermia and acute dehydration.
The death toll rose to 51 on Tuesday, 39 men and 12 women, local authorities said at a press conference. Among those hospitalized is a teenager in critical condition, they added.
Mexican President Andres Manuel Lopez Obrador, who will be received on July 12 at the White House, said that 22 victims were from Mexico, seven from Guatemala, two from Honduras. "It is a huge misfortune," he noted.
Fight against "a criminal industry"
According to the first elements of the investigation, "this tragedy was caused by smugglers or traffickers" who "exploit" migrants "without respect for their lives", commented his American counterpart in a press release.
Joe Biden called for strengthening the fight against "a multi-billion dollar criminal industry" and stressed that 2.400 arrests have been made since the launch, three months ago, of a joint action between the United States and other countries in the region.
Unconvinced, the Republicans questioned his migration policy.
"These deaths are attributed to Biden. They are the result of his deadly policy of open borders," immediately attacked Republican Governor of Texas Greg Abbott.
"Human traffickers exploit our open borders and the most vulnerable pay with their lives," added Texas Senator Ted Cruz.
Slowed down during the pandemic, migrant arrivals increased sharply after the election of Joe Biden and the city of San Antonio, located 240 km from the border, is an important stopover before continuing the journey to the north of the United States .
Three arrests
The city's mayor, Ron Nirenberg, lamented "a horrible tragedy" and hoped that those responsible "will be prosecuted".
Three people were arrested, according to the police chief. But "we don't know if they are related to this or not," said William McManus.
On the site of the tragedy, the truck had been removed on Tuesday evening and local residents had placed candles and wooden crosses to pay tribute to the victims.
"They have traveled hundreds of kilometers to come here, we can do a kilometer (...) to support them", explained to AFP Angelita Olvera, who installed this improvised altar.
Jesus Thompson, 60, who lives nearby, noted that these migrants "were looking for the American dream".
While understanding them, he called on the inhabitants of Central America or Mexico "to think carefully before leaving their country, because there is a huge risk in coming here, especially now that it is very hot".
Pope Francis has expressed his "pain"
Trucks such as the one found in San Antonio are a means of transport frequently used by migrants wishing to enter the United States. Such a trip is extremely dangerous, especially since these vehicles are rarely air-conditioned and their occupants quickly run out of water.
On June 14, border guards discovered around 80 migrants hiding in the back of a truck during a routine inspection near the border town of Laredo.
In July 2017, a similar tragedy had marked the spirits: ten migrants had died in an overheated trailer parked in a supermarket parking lot near San Antonio. The driver of the truck had been sentenced to life imprisonment.
Pope Francis expressed Tuesday his "pain" for this "tragedy", which he compared to that of the Spanish enclave of Melilla in Morocco, where at least 23 migrants perished on Friday.
The UN said it was "deeply troubled". It "illustrates once again the crucial need for secure legal channels for migration," said a spokesperson for the High Commissioner for Human Rights, Ravina Shamdasani, from Geneva.
The Editorial Board (with AFP)
Image Credit: Shutterstock.com / Mike Hardiman / Migrants from Central America cross the US-Mexico border to seek asylum in the United States, May 30, 2019