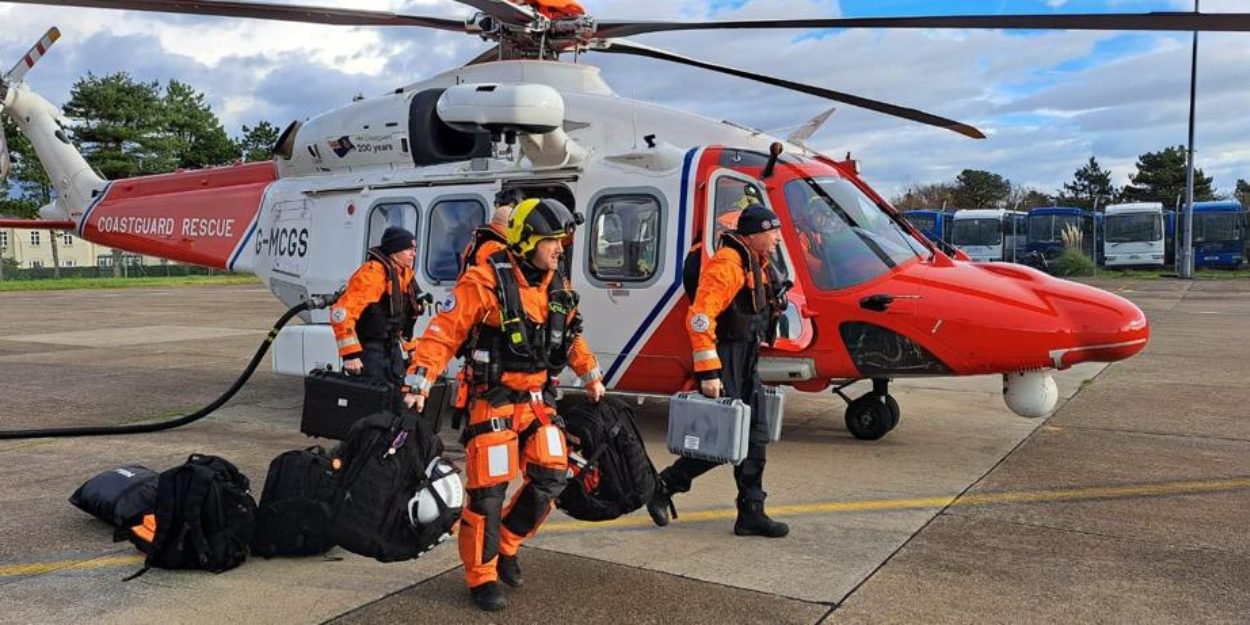 ---
"Everyone who was displaced by the explosion has a place to stay tonight. People have lined up to help and are doing all they can to offer food and warmth. There has been a wonderful and caring response from the community. »
At least five people were killed in the explosion and collapse of a residential building on the island, police said on Sunday, adding that four other victims were still likely under the rubble after two days of searching. This morning at 11 a.m. a minute of silence will take place on the island of Jersey, to honor the memory of the victims.
A gas leak is the presumed cause of this tragedy which occurred on Saturday around 04 a.m. (local and GMT) in the capital of the island, the port of Saint-Helier in the south of the island. CCTV footage showed a fireball engulfing the three-storey beachfront building, followed by thick smoke.
Earlier on Sunday, Robin Smith, the local police chief, said rescuers no longer expected to find survivors under the rubble of the three-storey building. The toll was then at least three dead but "we expect to find more" victims, he warned, referring to "a dozen" missing.
"It is with sadness that I confirm that our search and rescue operations are now recovery operations" of the bodies of victims, he said. Clearing operations "are not going to take days, they are going to take weeks. »
The questions are multiplying on Sunday, especially since residents had called the firefighters Friday evening, a few hours before the explosion, to complain of a smell of gas, the "probable" cause of the explosion according to Mr. Smith. "Something clearly went wrong as a building exploded and collapsed," local fire chief Paul Brown said when asked by a reporter if residents could trust their emergency services. 'emergency. He added that firefighters will "cooperate fully" with "honesty and transparency" to understand "what happened and why it happened". Its priority is first to continue research to ensure the "dignity" of families.
Jersey's head of government, Kristina Moore, said she too was woken up by the explosion, which was heard across the island. "This is unthinkable news, we are all absolutely devastated and truly worried for the people (still missing) and for those whose lives have been lost," she said on Sunday.
Reverend Mike Keirle spoke in remarks echoed by the Daily Mail. He welcomes the response from the community.
"Everyone who was displaced by the explosion has a place to stay tonight. People have lined up to help and are doing all they can to offer food and warmth. There has been a wonderful and caring response from the community. »
Public chat Facebook, the church calls to pray.
"Our thoughts and prayers go out to all those affected by today's events. »
MC (with AFP)