365 days of declarations and inspired prayers: the official book of Jérémy Sourdril's show "Inspirational prayers"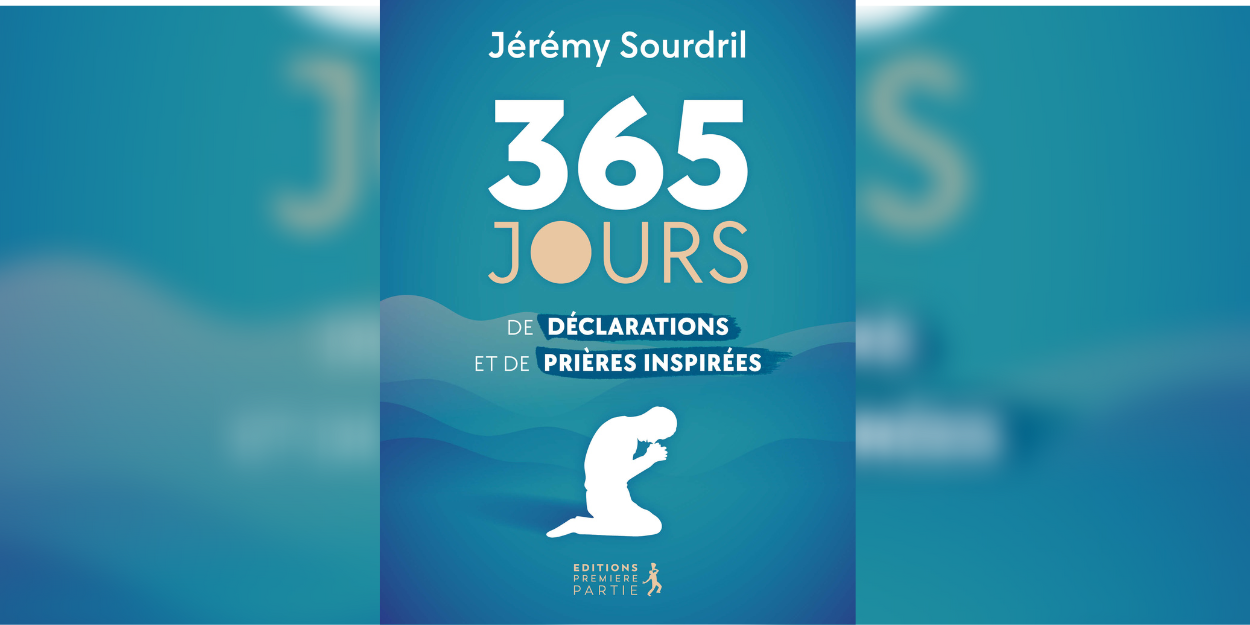 ---
Discover "365 Days of Inspired Statements and Prayers", the new book by Jérémy Sourdril published by Editions première parties. A real guide to deepen our relationship with God through prayers for each day that address the different themes of daily life.
You have probably already heard of the program "Inspired Prayers" broadcast on EMCI TV and hosted by Pastor Jérémy Sourdril. After having accompanied millions of people every day through this program, he had the desire to offer believers a book to accompany them in prayer throughout the year.
In this book, titled "365 days of inspired declarations and prayers" and published by Editions Première Partie, it highlights in particular the importance of developing an intimate and personal relationship with Jesus through daily prayer, which is essential to the life of a Christian.
See this post on Instagram
An uplifting guide to growing in our relationship with the Lord for all readers, whether they have already dedicated their lives to God or are still searching!
"Prayer is an excellent landing strip offered by the Christian for the divine plane to regularly supply his life with blessings, love, protection, healing, etc. "recalls pastor Mamadou Philippe Karambiri aptly in the preface to the book which, he believes, "will help you to build and have a good permanent airstrip for your life, in order to see God acting in your personal, family, professional and spiritual needs, and this for 365 days of the year".
Jérémy Sourdril was born in Brittany where he met the Lord at the age of 7. He has always felt a call to serve God which was confirmed at the age of 12. In 2005, he founded with his friend Michaël Lebeau a site ( teachemoi.com ) dedicated to biblical teaching on the internet and which also has a television channel EMCI TV. Author of several bestsellers, "360 Days of Inspirational Statements and Prayers" is his eighth book.
Camille Westphal Perrier