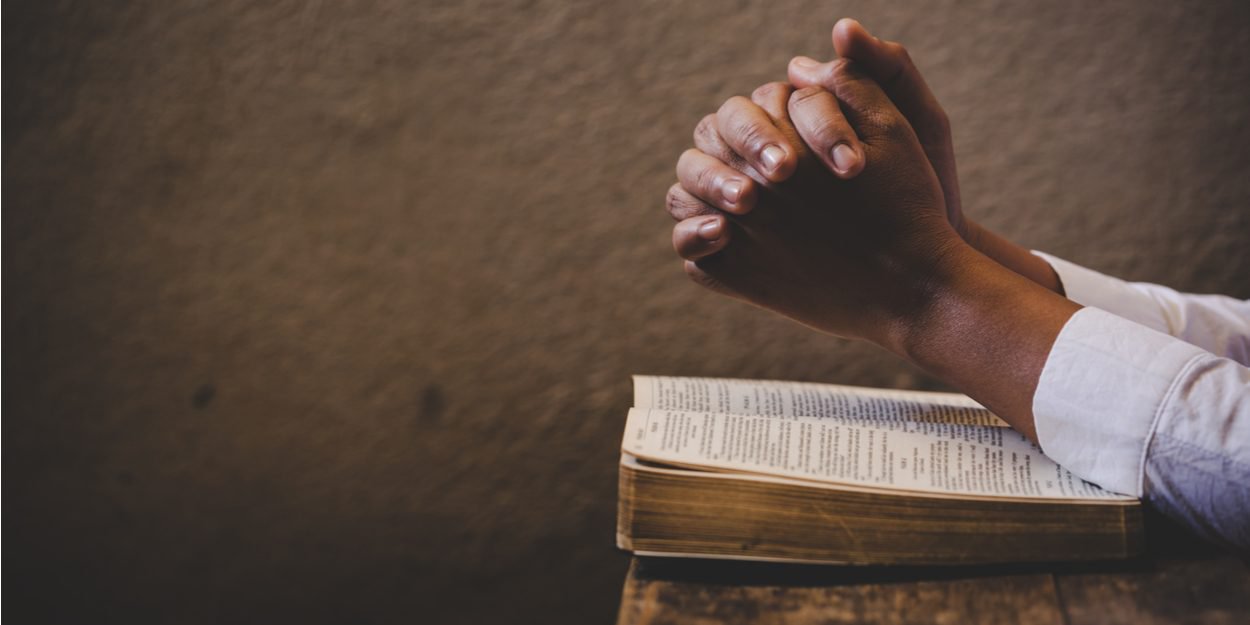 ---
The Bible is not a book of comforting quotes that we can choose according to our personal circumstances. This is the story of how much we need the Lord and how, through the redemptive nature of God, we are given another chance to choose life over death.
Chances are you read verses every day that have been taken out of context, whether as a "verse of the day" in a Bible app, email, or social media post. (or even on InfoChrétienne!).
When we try to understand the meaning of a single Bible verse from a passage intended for a specific time, place, and/or group of people, and use it to apply it to our particular life circumstances , we risk letting our own opinions get in the way of the truth of Scripture.
While it is great that so many beautifully written passages bring us so much hope, it is important that we take the time to understand God's intention to include them in His Word.
If we don't make the effort to fully understand the context of a verse, we are missing out on the fullness of God's Word. We make the Word of God concern us, when in reality it concerns Him.
Here are 3 Bible verses commonly taken out of context:
1. God keeps his promises
"For I know the plans I have formed for you, says the Lord, plans of peace and not of misfortune, in order to give you a future and hope. - Jeremiah 29:11 (LS)
Many Christians misinterpret this verse as a personal promise that God planned everything perfectly for their lives, when in reality it was written to the nation of Israel.
The Israelites lived in captivity in Babylon as slaves (Jeremiah 29:1-4); however, the news delivered in this passage was not what they wanted to hear - it would be another 70 years before God freed them from exile and slavery - meaning that most of those who heard this message would not live to see this day. God's promise was for future generations of Israel.
This passage serves to remind the Israelites of the reason for their captivity (their continued disobedience to God), to tell them how they were to live during their exile, and to promise them that God would eventually restore them.
As you can see, this passage does not directly apply to us, but we can clearly see the nature of God and how he never turns his back on his children.
This verse also shows how God must sometimes discipline us. Even in our darkest times, he watches over us, waiting for us to return to him. Nothing we do can stop Him from loving us (Nehemiah 9:31).
2. God makes all things good
"We know, moreover, that all things work together for good to those who love God, to those who are called according to his purpose. - Romans 8:28 (LS)
Sometimes when bad things happen, there is no explanation. Death, disease, crime, pain and poverty exist only because of sin. This passage was not written for the purpose of consoling those who suffer.
Let's not confuse the expression "in all things God works for good" with "God makes all things good". All is not always good, even for those who love God. Jesus even told us that we were going to suffer (John 16:33).
On the contrary, what this passage tells us is that if we love and obey God, he can take any situation (good or bad), and bring something good out of it. It is the power of God expressing itself.
So when the enemy thinks he can use a traumatic experience to pull us away from God, let's not give in, but instead turn to God and let him show us how much he loves us.
3. God delivers us from sin
"Because I don't do the good that I want, and I do the bad that I don't want. - Romans 7:19 (LS)
If you want an excuse to keep living in sin, you might think this verse is perfect for you. Because of our sinful nature, it is a daily struggle to live righteously. Knowing that Paul also struggled with these issues seems to prove us right.
Yet Paul does not justify his sinful nature; he describes what is called a "spiritual battle".
When we decide to follow Jesus and make him Lord of our life, a conflict arises between the desires of the Spirit and the desires of the flesh.
Although we have surrendered to God, we still struggle against the desires of the flesh. We don't want to sin, yet we do. It's frustrating when we always strive to do the right thing.
Even though we have been freed from sin (Romans 6:18), we can fall victim to it because we are not yet perfect (Philippians 3:12).
Take heart! If you have chosen to follow Jesus, you are "saved" from your sin (Romans 10:9).
The whole Bible is useful for us today
"All scripture is inspired of God, and helpful to teach, to convince, to correct, to instruct in righteousness, that the man of God may be perfect and fit for every good work. - 2 Timothy 3:16-17 (LS)
The next time you are confronted with a single verse, I invite you to consult it and understand its full meaning. If you don't know how, remember that it starts with reading the surrounding verses, and discovering and learning about the original recipient. You will then be able to discern why the author wrote for them.
Even when a passage does not directly apply to us, we can still glean useful information about God, and we can be assured that what he did then for those people, he will do for us now. .
Writing
Article by Jennifer Jabbour translated and reproduced in part from the site Crosswalk.