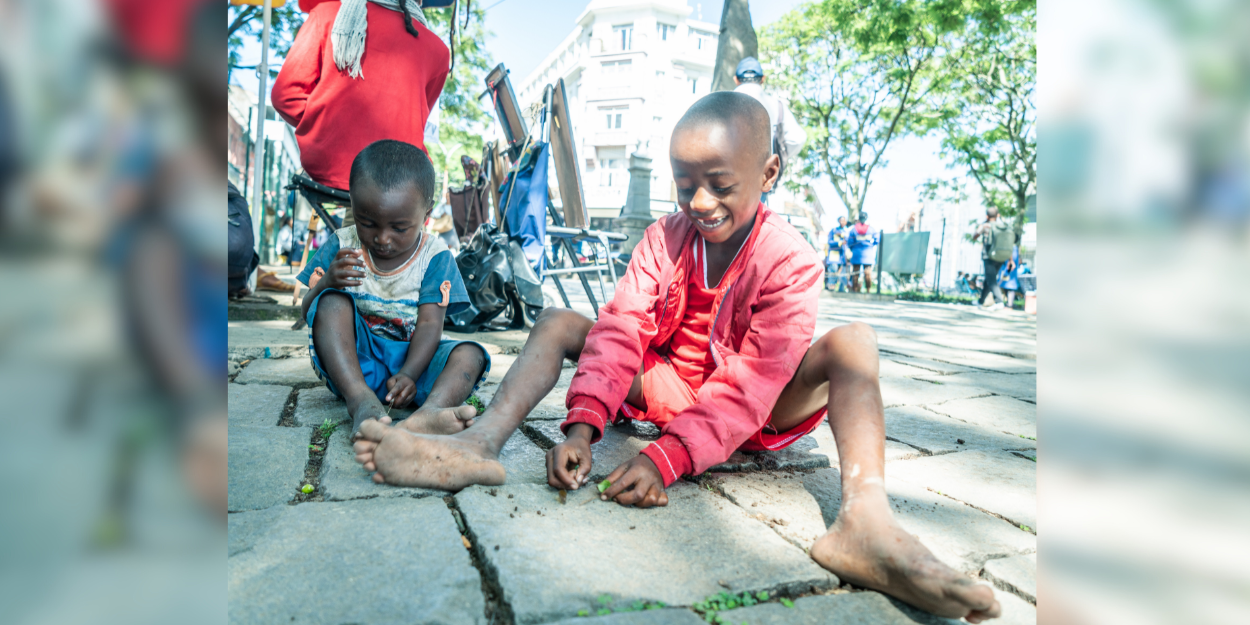 ---
Un Verre d'Eau supports the 2400 Smiles project, to get children off the streets in Madagascar.
Working together for important causes is the leitmotif of the humanitarian organization Un Verre d'Eau. After raising funds for the Chad, le Lebanon or the cyclone victims successive Ana, Batsirai and Emnati, A glass of water now wishes to make donors aware of the plight of street children in the capital of Madagascar.
Because "Love Always Saves", A Glass of Water challenges itself to support 2400 children in 24 days.
In 2019, Romain and Séverine Lagache were walking in Antananarivo when they were struck by the extreme fragility of street children. Deprived of food, education, health or even hygiene, children, abandoned or orphaned, but also young teenage mothers with their babies, roamed the sidewalks of the capital.
"That evening, in that alley, there was no word...nothing to say...but the conviction to work to build a lasting solution", they recall.
The couple immediately wanted to get them out of this urban hell. Romain and Séverine founded the association 2400 Sourires and launched the construction of an entire village to welcome them, so that they could eat, go to school, take care of themselves and sleep in safety.
"We hope that this village will really be a place of life that will allow children to rebuild themselves and enter into a real destiny", explains Romain Lagache.
Today, the 2400 Smiles association needs our help to finalize the construction of four reception houses, a power plant and a water plant so that the village is autonomous, as well as a canteen, in order to obtain the approval of the Malagasy social services.
This is why Un Verre d'Eau challenges us to be generous. Together, we can act for these children of Tananarive. To support the project, all you have to do is to click here.
MC
Image credit: A Glass of Water