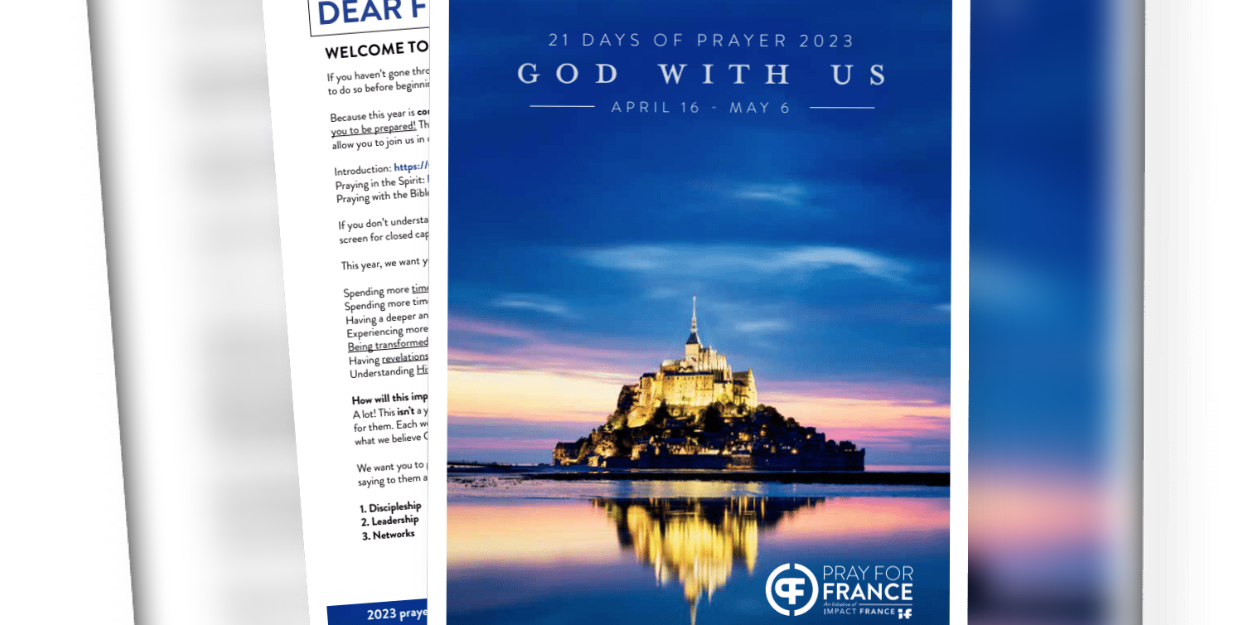 ---
The campaign started on April 16 and ended on May 6, 2023, there is still time to join French Christians in mobilizing in prayer for their country. Pray For France, an international network, is leading this prayer campaign for France.
Every year since 2001, thousands of French people intercede for France during the weeks preceding or following Easter through the Pray for France (an initiative ofImpact France).
The Evangelical Protestant Committee for Human Dignity CPDH announced the launch of the 21 Days of Prayer for France. An action of intercession for our country which takes place over 3 weeks. During these 21 days of prayer, from April 16 until May 6, 2023, topics relating to youth, family, France, French-speaking countries, governments, and Europe, will be discussed.
Each day has a particular theme related to the spheres of society. A detailed program is available on the Pray for France website.
You can still join the Pray for France campaign (an initiative of Impact France), by filling out the following form: https://prayforfrance.org/register/
By entering your email address, you will receive periodic updates on French ministries and Impact France.
You can also download the guide 21 days of prayer for France 2023: God with us, by clicking on it. You will find in this guide each week themes to be able to orient your intercession.
Salma El Monser