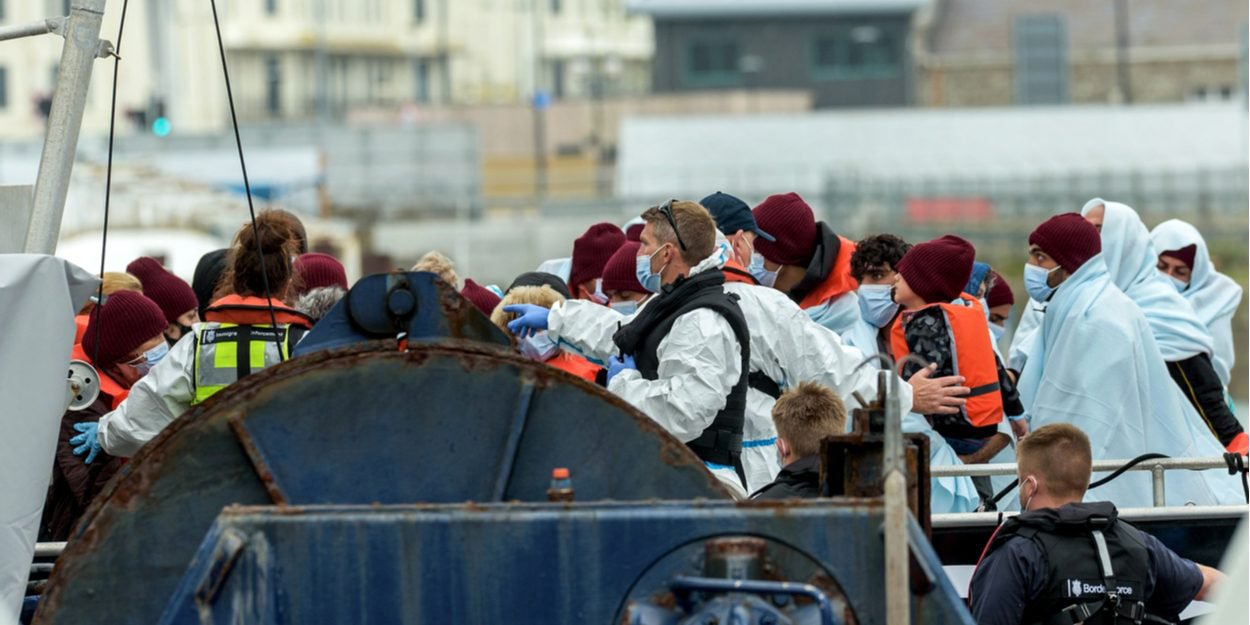 ---
The maritime prefecture of the Channel rescued a series of boats trying to cross the sea illegally to England on Wednesday and brought 166 migrants ashore, one of whom had to be airlifted to a hospital in France, she said. announced Thursday.
The French Society for Rescue at Sea and the services of the French State are very regularly called upon to rescue clandestine boats, attempts to cross the Channel having increased sharply in the first half of 2022, after an already record year 2021.
Late Wednesday morning, 144 migrants rescued during the past night in the Strait of Pas-de-Calais by four French ships were landed at the port of Boulogne-sur-Mer (north), said the prefecture in its press release. .
They were taken care of by the border police (PAF) and the departmental fire services.
On Wednesday afternoon, a new boat with 22 people on board was rescued by a French customs patrol boat. One of the migrants was evacuated by a French Navy helicopter.
This particularly close series of rescues came at a time when Europol announced the dismantling of a large network of smugglers established in several European countries.
Thirty-nine people were arrested in Europe during a coordinated operation that dismantled a network led by Iraqi Kurds, according to the same source.
They are suspected of having orchestrated the passage of up to 10.000 migrants over the past 12 to 18 months in small inflatables across the Channel, investigators announced on Wednesday.
The French Ministry of the Interior estimates at 20.000 the number of candidates for exile who attempted the crossing between January 1 and June 13 (+68% compared to the same period in 2021).
In 2021, the use of small boats has become the main means of smuggling migrants from the EU to the UK, overtaking smuggling in trucks, Eurojust said on Wednesday.
The Editorial Board (with AFP)
Image credit: Shutterstock.com / Sean Aidan Calderbank