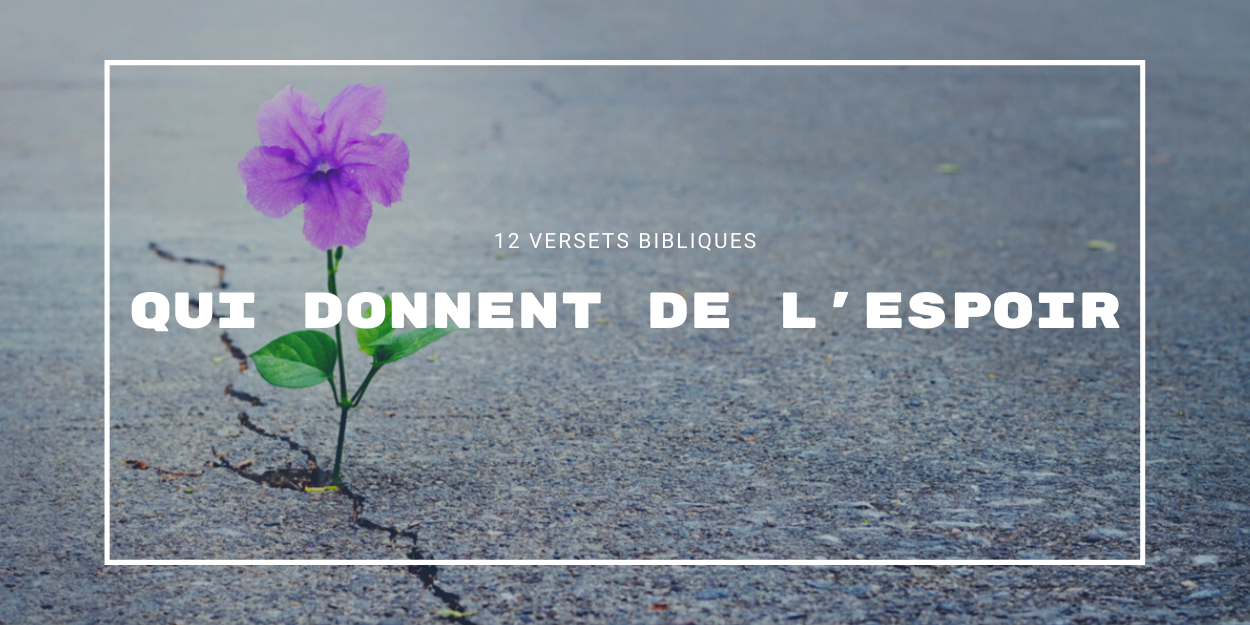 ---
What does the Bible tell us about hope? What should we hope for and why?
Hope is generally defined as "a feeling of expectation and desire for a certain thing to happen". There are many things that people hope for that is unrelated to God, such as a relationship, a career promotion, or winning the lottery. However, the Bible's hope of trusting God to deliver us from sin and death transcends all else.
Here is a selection of 12 Bible verses that give hope
15 Romans: 4
"Now everything that has been written in advance has been written for our instruction so that, through perseverance and by the comfort which the scriptures give, we may have hope. "
15 Romans: 13
"May the God of hope fill you with all joy and peace in faith, so that you may overflow with hope, through the power of the Holy Spirit! "
Isaiah 40: 31
"Those who rely on the Lord renew their strength. They take flight like eagles. They run without getting exhausted, they walk without getting tired. "
12 Romans: 12
"Rejoice in hope and be patient in distress. Persevere in prayer. "
Hebrews 11: 1
"Now faith is the firm assurance of things that we hope for, the demonstration of those that we do not see. "
8 Romans: 24-25
"Indeed, it is in hope that we have been saved. Now the hope that we see is no longer hope: what we see, can we still hope for it? But if we hope for what we do not see, we wait for it with perseverance. "
1 Stone 1: 3
"Blessed be God, the Father of our Lord Jesus Christ! In accordance with his great goodness, he made us born again through the resurrection of Jesus Christ to a living hope. "
1 Corinthians 13: 13
"Now therefore these three things remain: faith, hope, love; but the greatest of the three is love. "
Apocalypse 21: 4
"He will wipe away every tear from their eyes, death will be no more and there will be no mourning, no cry, no pain, for what existed before has disappeared. "
Psalms 31: 25
"Be strong and let your heart be established, all of you who hope in the Lord! "
31 Deuteronomy: 6
"Strengthen yourselves and take courage!" Do not be afraid or be afraid of them, for the Lord your God himself will walk with you. He will not forsake you, he will not abandon you. "
23 Proverbs: 18
"For there is a future and your hope cannot be broken. "
Writing
Article reproduced and translated from the site Crosswalk, originally published in March 2021.