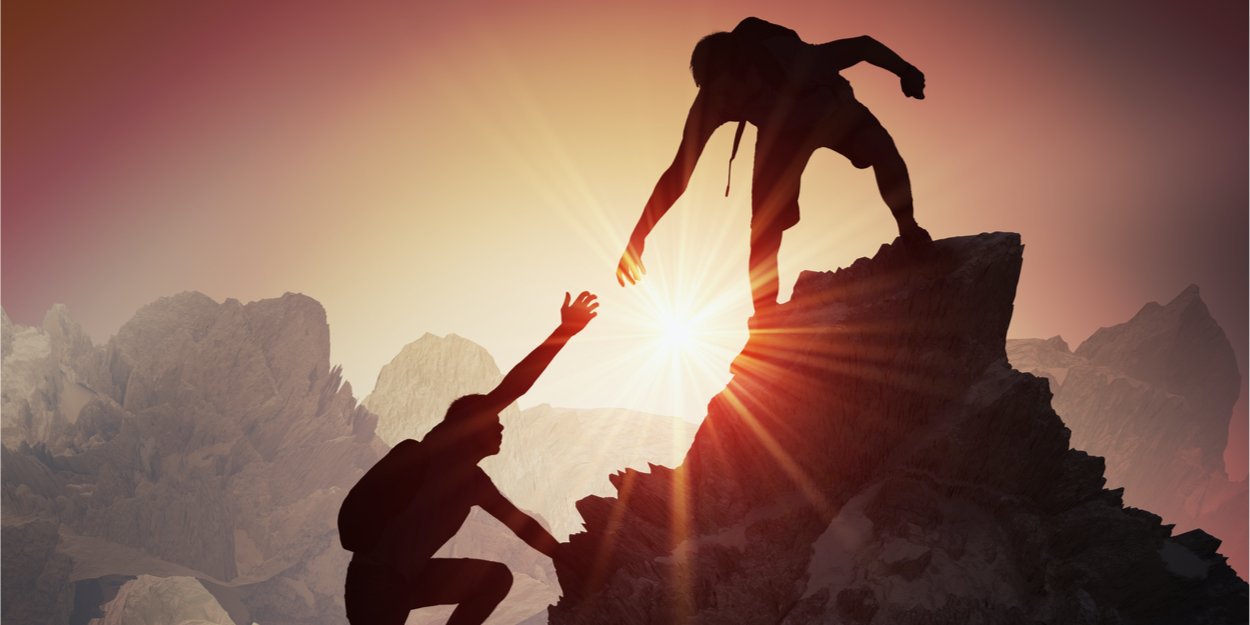 ---
Here are 10 Bible passages for those times when we feel like giving up either life or the task God calls us to or even giving up living for Him.
Ne all need motivation sometimes and the Word of God provides for it for every challenge.
"Let us not tire of doing good; for we will reap in due time, if we do not relax. »Galatians 6: 9

"For you need perseverance, so that after you have accomplished the will of God, you may obtain what is promised to you. "
and "We are not those who retreat to be lost, but those who have faith to save their souls. Hebrews 10: 36-39.

" I'm coming soon. Hold back what you have, so that no one takes your crown. "Revelation 3:11.

"So we too, since we are surrounded by such a great cloud of witnesses, cast off every burden, and the sin which so easily envelops us, and run with perseverance in the career open to us, having eyes on Jesus, the head and the consumer of the faith, who, in view of the joy which was reserved for him, suffered the cross, despised ignominy, and sat at the right hand of the throne of God. Consider, in fact, the one who has endured such opposition against his person from sinners, so that you do not grow weary with a discouraged soul. Hebrews 12: 1-3.

« Even more, we even boast of afflictions, knowing that affliction brings about perseverance, perseverance victory in trials, and this victory hope. Now, hope does not deceive, because the love of God is poured out in our hearts by the Holy Spirit who has been given to us. Romans 5: 3-5.

« Do not be afraid, for I am with you; Do not look around worriedly, for I am your God; I strengthen you, I come to your aid, I support you with my triumphant right hand. " Isaiah 41:10.

« My brethren, look at the various trials to which you may be exposed as a complete joy. knowing that the trial of your faith produces patience. But patience must do its work perfectly, so that you will be perfect and complete, without failing in anything. James 1: 2-4.

« He will also establish you to the end, that you will be blameless in the day of our Lord Jesus Christ. God is faithful, he who called you into the fellowship of his Son, Jesus Christ our Lord. I urge you, brethren, through the name of our Lord Jesus Christ, to all speak one language, and not to have divisions among yourselves, but to be perfectly united in one spirit and one sentiment. »2 Corinthians 1: 8-10.

"By your perseverance you will save your souls. Luke 21:19.

"The Lord will work on my behalf. O Lord, your loving kindness endures forever; forsake not the works of your hands. Psalm 138: 8.
To want to give up is human. Resisting the temptation to do this is possible, not in our own strength but when we rely on Jesus Christ, who loves us and understands all the temptations we face. Hold on tight. He is still with us.
When you feel like giving up, cry out to the Lord, tap into these verses and the stories of those who have gone ahead, let another believer know you need encouragement, and hold on.
Lori Stanley Roeleveld
Article originally published on January 19, 2021