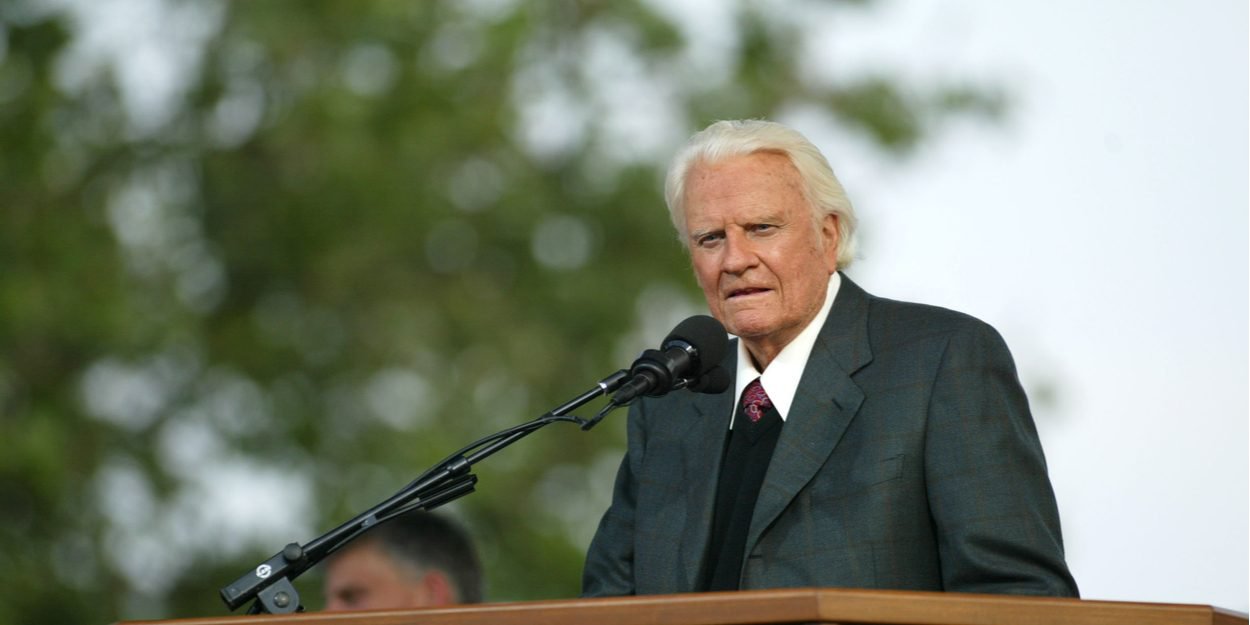 ---
The American pastor Billy Graham, world famous and fervent defender of human rights, died at the age of 99 in 2018. Through his radical faith and his passionate preaching, the pastor knew how to reach the whole world and contribute to the conversion of hundreds of thousands of people. He leaves behind a considerable legacy for believers today.
Check out 10 of his most inspirational quotes:
1) "My home is in heaven. I only travel in this world. »
2) "Heaven is full of answers that no one has ever bothered to ask for. »
3) "The only hope for lasting peace is Jesus Christ. »
4) "God gave us two hands, one to receive and the other to give. »
5) "Christ not only died for everyone: he died for everyone. »
6) "Someone asked me recently if I didn't think God was unfair, allowing me to have Parkinson's disease and other medical problems while I tried to serve Him faithfully. I replied that I didn't see it that way at all. Suffering is part of the human condition, and it affects us all. The key is how we respond to it, either turning away from God in anger and bitterness or drawing closer to Him in trust. »
7) "If a person can straighten out his attitude towards money, it will help him straighten out almost every other area of ​​his life. »
8) "Sin is the second most powerful force in the universe because it sent Jesus to the cross. Only one force is greater: the love of God. »
9) "Being a Christian is more than instant conversion – it is a daily process by which you grow to be more and more like Christ. »
10) "When we come to the end of ourselves, we come to the beginning of God. »
Writing
Quotes translated from the site Crosswalk.