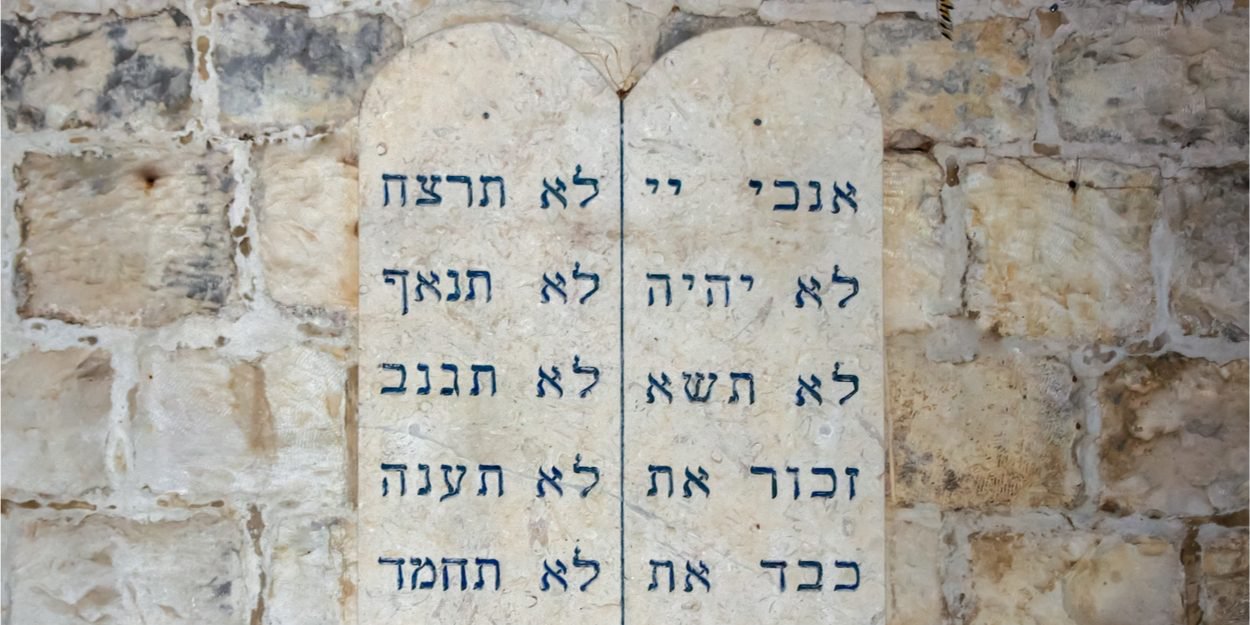 ---
4000 years later, the 10 Commandments continue to reveal to us who God is.
I4000 years ago, God revealed to Moses his 10 commandments on Mount Sinai. His law on tables of stone. Moses passed them on to the people to put them into practice. These tables of divine law are at the center of both the Old and New Testaments. 4 millennia later, the 10 commandments are still relevant today. They may even still reveal certain realities. Here are 10 things to know about the 10 commandments.
Moses does not call them "the 10 commandments"
The 10 Commandments. Probably the most famous religious reference in the world. However, the Bible never speaks of it in these terms. The 3 references of the Old Testament speak of "10 words", hence the later designation of "decalogue". 10 words, 10 words of God for his people.
They reveal who God is
Any law depends intimately on its legislator. The 10 Commandments don't tell us what God wants. They tell us what God is. They tell us about his values ​​and his majesty. So, not respecting the 10 commandments is disrespecting God himself.
They set us apart from the world
It's a fact. We are different from the world. Our values ​​are different. Our choices are different. Our call is different: to be a holy nation.
They lay the foundations of our freedom
The 10 commandments are not an accumulation of constraints. They are rails to reveal our potential. God makes us free. His commandments allow a people liberated from Egypt to remain free!
We don't earn our salvation by following them
Some people think: God gives me rules, I respect them, I am saved. But what a mistake! No, God sees his people oppressed. He hears her voice. He frees him, forgives him and gives him a new way of life. Salvation does not reward our obedience. Salvation is the reason we want to be in obedience.
They are always reliable
Laws, cultural codes evolve. The acts which shocked yesterday are in the cultural norm today. What is feasible in one country is not feasible elsewhere. But the 10 commandments are still valid after 4000 years, and this, all over the world.
They serve as a basis for religious instruction
Are you talking to a child or young convert who wants to know how to become a disciple of Jesus? You will most likely turn to the 10 Commandments.
They are Old Testament fundamentals
The 10 Commandments have a special place in the history of God's people. The fire, the cloud, the loud voice. God's revelation does not go unnoticed. The tablets of the law are placed in the ark of the covenant with the manna and the staff of Aaron. They form a kind of Constitution for Israel.
They are at the heart of New Testament ethics
When the rich young man asks Jesus what he must do to have eternal life, Jesus brings him back to the 10 commandments. And when we question him about our duties towards our neighbor, it is again to the 10 commandments that Jesus refers us to.
They are still relevant today
They reveal our sin. They lead us to the cross. They show us how to love God with all our heart, soul, and mind. And it is in Jesus that we can keep them. If we love God, then let us keep his commandments.
Writing
source: The Gospel Coalition
Image Credit: Dmitriy Feldman svarshik / Shutterstock.com